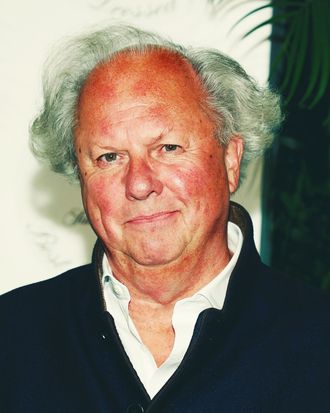 Graydon Carter.
Photo: Taylor Hill/Getty Images
Less than a year after leaving Vanity Fair, legendary editor-in-chief Graydon Carter is reportedly preparing to launch his own media company that will focus on, first and foremost, wealthy families across the pond.
According to the New York Post, the digital presence of Carter's future company will be like "Axios for celebrities and entertainment" — a nod to the news website founded by Politico veterans in 2016 that helps its readers "be smart." Though Carter did not confirm the project to the Post, multiple sources revealed that this rumored multi-platform venture could launch by the end of 2018.
Before starting at Vanity Fair in 1992, Carter created the satirical monthly Spy magazine and worked at the New York Observer. During his tenure at Vanity Fair, he founded the magazine's famed annual Oscar party and oversaw stories like the identity reveal of Watergate informant "Deep Throat."
While not much is known about the company's purported focus on "wealthy and famous European families," the venture will reportedly revive Carter's renowned International Best Dressed List, which he used to publish annually in Vanity Fair.
We applaud this brave new publication, which sounds not-at-all like Vanity Fair.