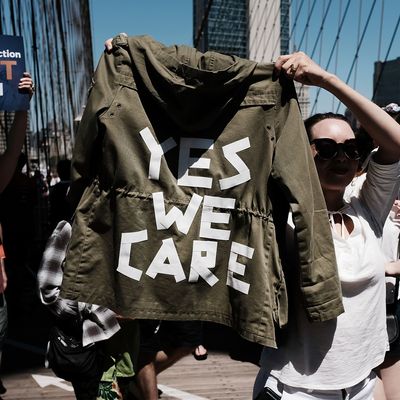 Photo: Spencer Platt/Getty Images
On Saturday, thousands of people across the world attended more than 600 protests against the Trump administration's inhumane zero-tolerance immigration policy, which ripped over 2,000 children away from their parents at the U.S.-Mexico border.
The Families Belong Together protests and marches drew politicians, parents, children, immigrants, and people appalled by the White House's cruel treatment of those seeking refuge in the United States.
From powerful speeches delivered by children fearing their immigrant parents will be taken away from them to inspiring shows of unity, here are some of the most powerful moments from the demonstrations.
Many protesters drew inspiration from Melania Trump's "I really don't care, do U?" (on the jacket she wore to visit detained children) to argue against the policy.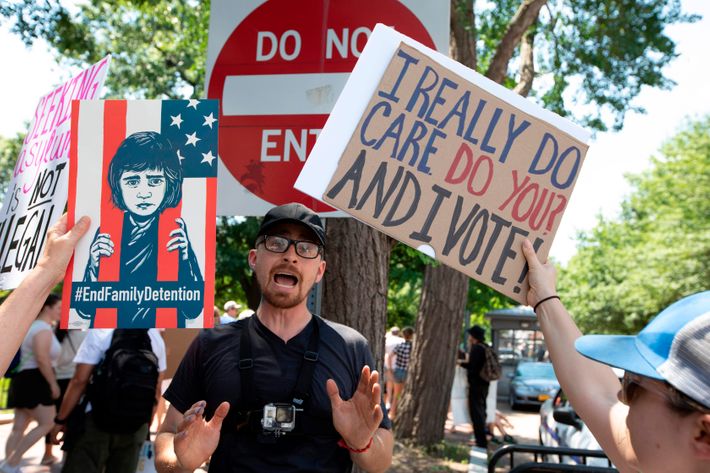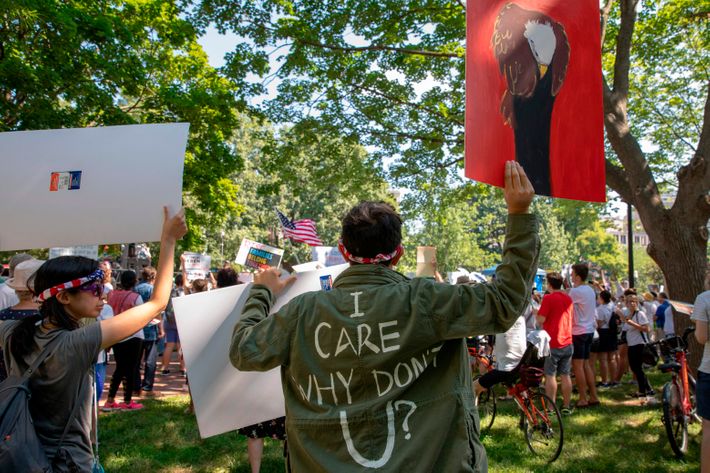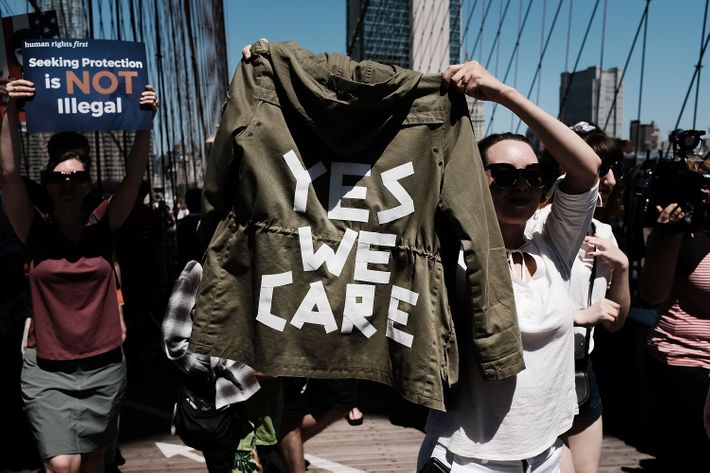 At the D.C. protest, a 12-year-old girl named Leah spoke of her fear of ICE taking away her immigrant mother, a domestic worker in Miami.
"I don't understand why they are being so mean to us children. Don't they know how much we love our families? Don't they have a family, too? Why don't they care about us children?," Leah said.
Also at the D.C. protest, Orange Is The New Black actress Diane Guerrero shared her own story of losing her immigrant parents to deportation when she was young — and spoke of the lasting damage it causes.
"I am here today as a woman who as a young child was separated from her family," she said.
Many protesters called for the government to abolish ICE.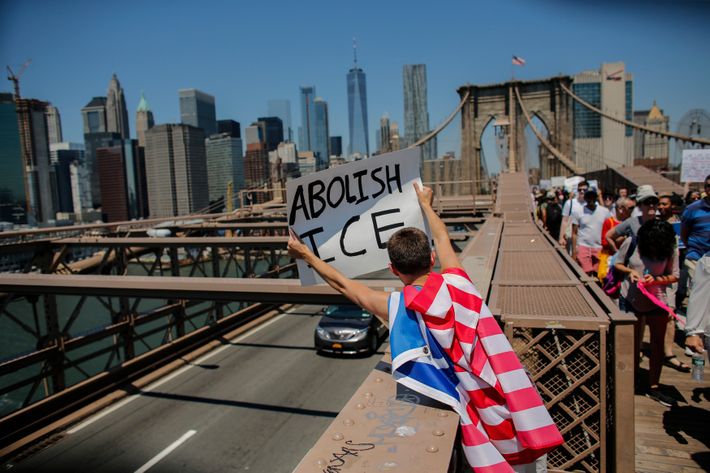 Children attended rallies with their parents to call attention to the harm being caused to other kids.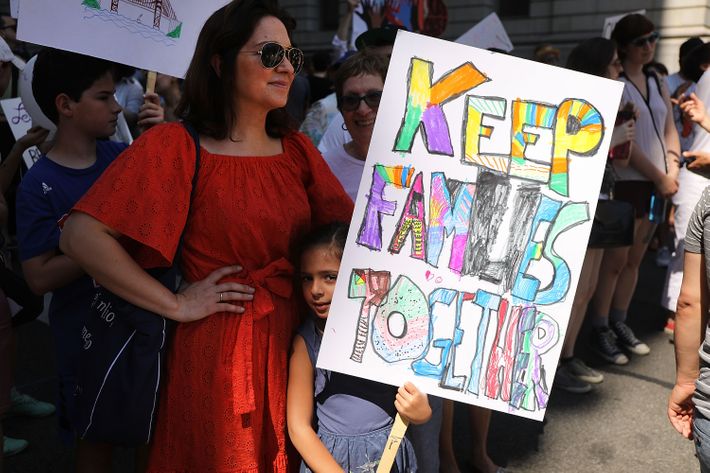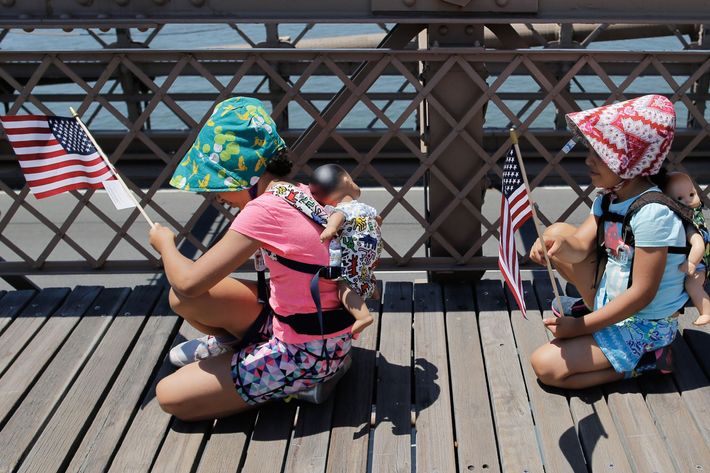 Congressional candidate Alexandria Ocasio-Cortez, the 28-year-old Democratic Socialist who recently scored a stunning primary win in New York, spoke at a rally in her district.
"We have to understand that injustice anywhere is a threat to justice everywhere," she said in video shared by reporter Allissa Wickham.
Other politicians joined the protests as well.
John Legend delivered a powerful performance (of his new song "Preach") at the protest in L.A.