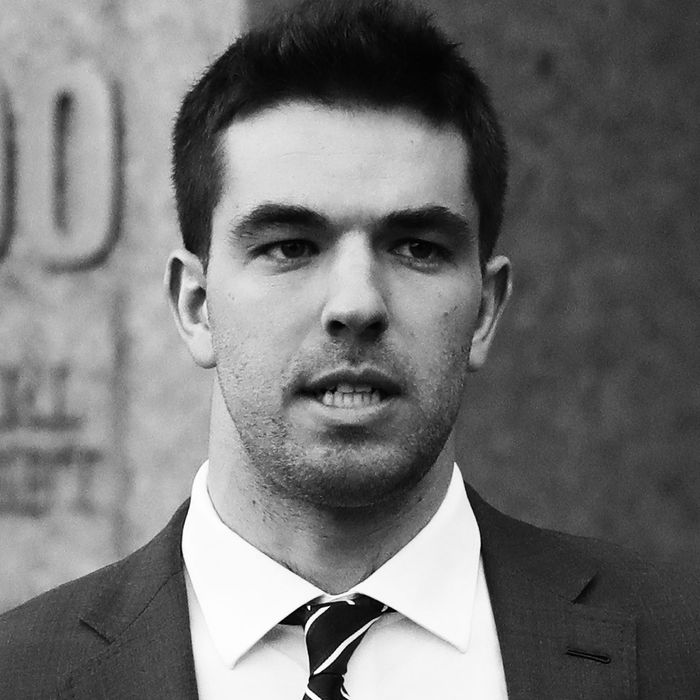 Billy McFarland.
Photo: Mark Lennihan/AP/REX/Shutterstock
Looks like Fyre Festival founder Billy McFarland, who pleaded guilty to two counts of wire fraud in March, is in legal trouble once again. On Tuesday, he was rearrested and charged with earning $100,000 by selling fake tickets to events like the Met Gala, Coachella, Burning Man, and the Grammy Awards. Amazingly, McFarland is alleged to have enacted this latest scheme while on bail, awaiting trial over the infamous Fyre Festival scam.
According to Vice News, exclusive offers from a company called NYC VIP Access began to show up in Fyre Festival attendees' in-boxes as early as December 2017. These included front-row tickets to the Victoria's Secret Fashion Show and meet-and-greet dinners with A-list celebrities.
Many of the offers were pretty obviously fake: Vice News enumerated a few of the most egregious ones, including "'sponsor tickets' to Burning Man, which does not have sponsors; seats at the Met Gala, which must be approved by Anna Wintour; and passes to meet Taylor Swift, who does not do meet-and-greets."
According to "Page Six," prosecutors say McFarland picked his targets using a spreadsheet of the highest-earning Fyre Festival attendees. A lawyer representing McFarland told a judge on Tuesday that his team "vigorously contest[s]" the new allegations.
If nothing else, McFarland's utter commitment to grifting at just 26 years old is impressive.