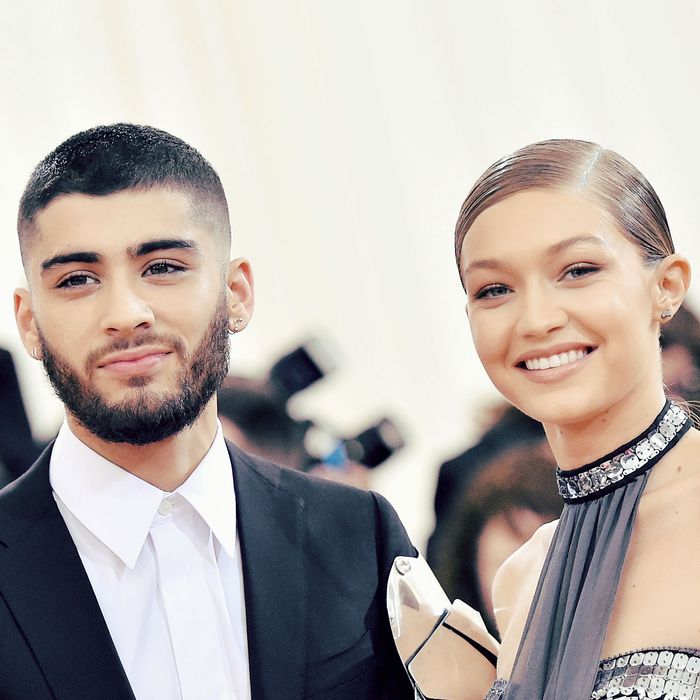 Zayn Malik, Gigi Hadid.
Photo: Mike Coppola / Staff/2016 Getty Images
Last night, the world was rocked by the information that Kendall Jenner was making out with Gigi and Bella Hadid's brother, Anwar. But Gigi, at least, was too busy to worry about that because she was rekindling her romance with ex-boyfriend Zayn Malik.
The former One Direction member and current model broke up in March, but rumors that they're still together have persisted. Yesterday, Hadid posted an Instagram story of herself cuddling with a man with bleach-blond hair and lots of arm tattoos.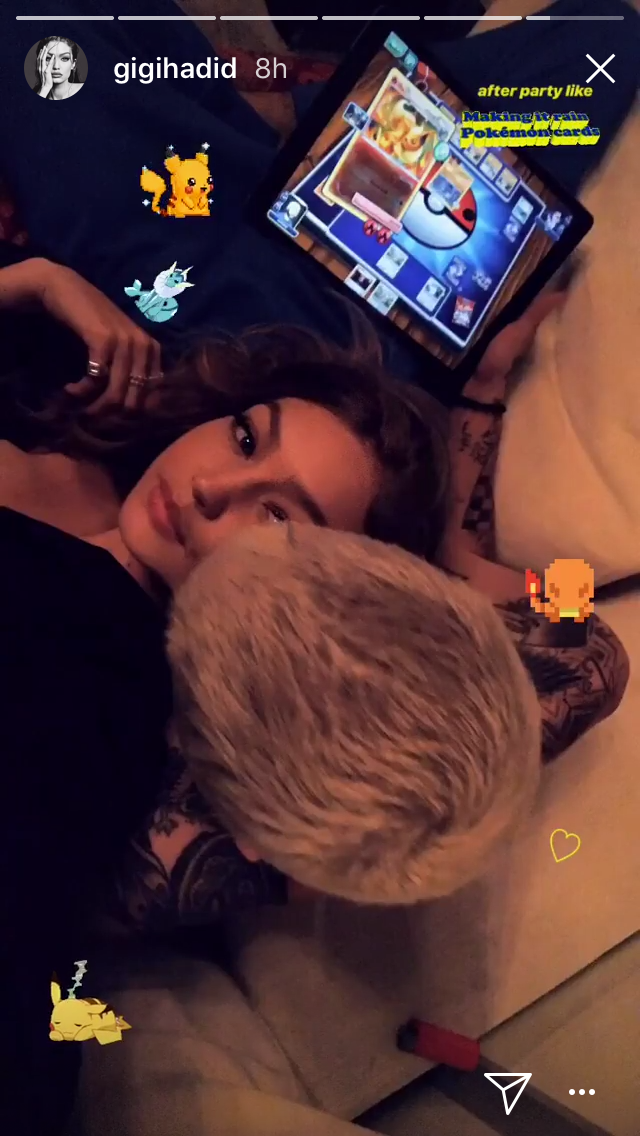 How do we know this is actually Malik, and not evidence that Hadid has a very specific type? The tattoos. Thankfully, Malik posted a shirtless pic of himself last week, which is a helpful decoder ring in this mystery. His hair is still buzzed and blonde, and the tips of the wings on his chest tattoo are extending over his shoulders in Gigi's snap.
Welcome back, ZiGi.