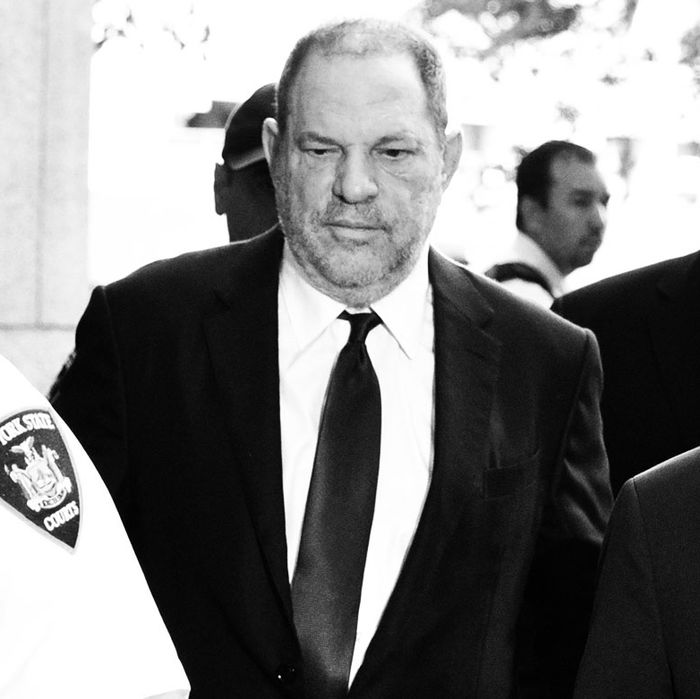 Harvey Weinstein at a New York courthouse on Tuesday.
Photo: Erik Pendzich/REX/Shutterstock
On Tuesday morning, former Hollywood titan Harvey Weinstein appeared in a New York court to plead not guilty to rape and criminal-sex-act charges.
The disgraced producer, 66, was indicted last week on first- and third-degree rape charges, in addition to one criminal-sex-act charge, involving two New York women. Weinstein had turned himself in on May 25 to the New York Police Department, and left the precinct smiling hours later after posting $1 million bail.
Last fall, the New York Times and The New Yorker published bombshell investigations into sexual-misconduct allegations against Weinstein. The accusations ranged from workplace harassment and hotel-room meetings to rape and verbal abuse. In total, more than 80 women have accused Weinstein of abuse.
A law-enforcement official told the Associated Press in May that the New York criminal-sex-act charge relates to Lucia Evans, who says that Weinstein forced her to perform oral sex on him in 2004. The rape charge stems from a 2013 assault that occurred in a hotel room. CNN notes that the person in the 2013 rape case has not yet been identified.