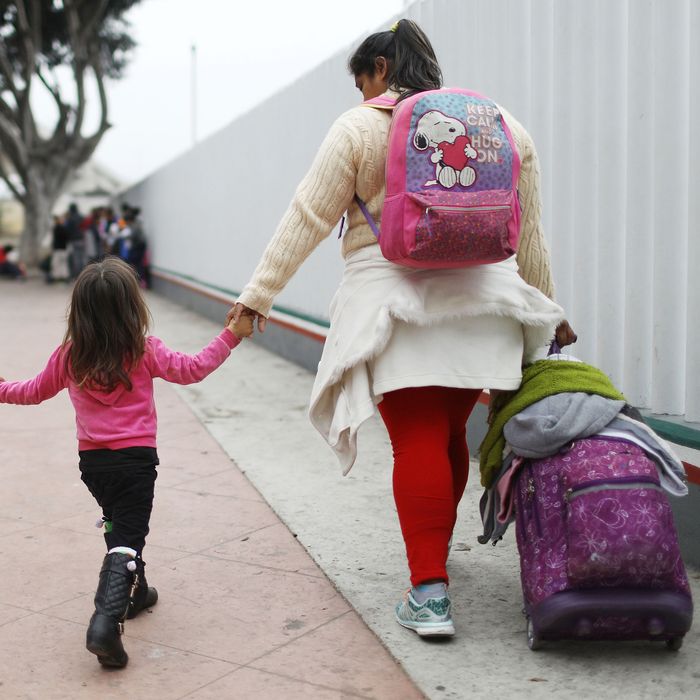 Photo: Mario Tama/Getty Images
President Donald Trump may have ended his brutal family-separation policy, which ripped apart immigration families at the border, but the vast majority of the affected migrant children still have yet to be reunited with their parents.
According to the Associated Press, of the nearly 2,300 immigrant children who were separated from their parents, only 500 of them have been reunited with family members since May. That means around 1,800 kids are still apart from their loved ones.
President Trump's executive order that ended his own immigration policy only called for family separations to end, not family detentions. And so, per ABC News, it's unclear how many of the approximately 500 reunited children were still being detained with their families.
Trump's policy had sparked weeks of backlash, with journalists, activists, politicians, international groups (including the United Nations), and civilians alike decrying it as "inhumane." Protests against the policy were being organized and Trump administration officials were publicly criticized while out and about in Washington.
Under the policy, migrant children caught entering the country illegally were separated from their families, held in detention centers under prison-like conditions, and eventually paired with sponsors (or merely kept in the facilities). Some of the centers housing these children were found to have a history of abuse, including accusations of drugging children and assaulting them sexually and physically. Dr. Colleen Kraft, the president of the American Academy of Pediatrics, also said that the practice of separating children from their families is a "form of child abuse."