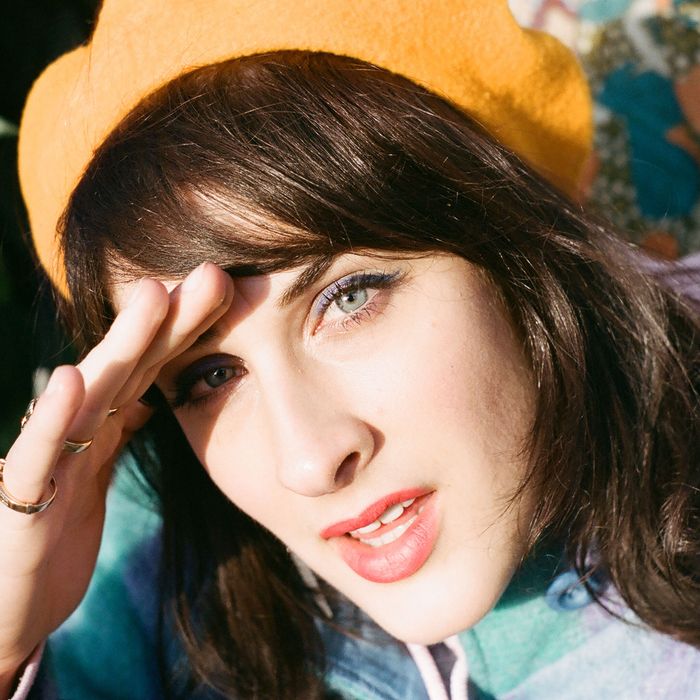 Do you ever see someone on Instagram and think "Why is your skin so good?" We do, so we started asking. Welcome to Why Is Your Skin So Good, a series.
Lauren Servideo is one of the funniest people on Instagram. Her feed is a menagerie of short comedy sketches in which she impersonates different characters she's made up, or people she saw in line at Dunkin' Donuts. Instagram has clearly taken notice: She recently started working as a curator on the platform's Community Lab team.
"I worked at Clinique in college and went through several intense skin-care boot camps with them," Servideo says. "I feel like they set the foundation for everything I know about skin care! They are very clinical (Clinique people have to wear these fake white lab coats like we're doctors/dermatologists) and while I understand the appeal of using more natural products, I personally am not afraid to use skin care that is made and tested in a lab."
That said, her number-one tip for Instagram-worthy skin? "Get a Lumee case!" Read on for the rest of her skin-care routine.
The Cleanser
"I use this in the morning after I've just woken up. It's the GOAT [Greatest of All Time]."
The Exfoliators
"I do this experiment where I try this on one side of my face, and the Glossier Solution on the other."
Photo: Courtesy of Glossier
"I use this on the other side of my face. And then I let it dry completely!"
The Face Oil
"I love to head to the Trader Joe's spa and get this jojoba oil. I just use the warmth of my hands to press it into my cheeks."
The Moisturizer
"I use this affordable tub, and I use a liberal amount all over my face."
The Bronzer
"I use this sunless tanner, and then ta-da!"
If you buy something through our links, New York may earn an affiliate commission.