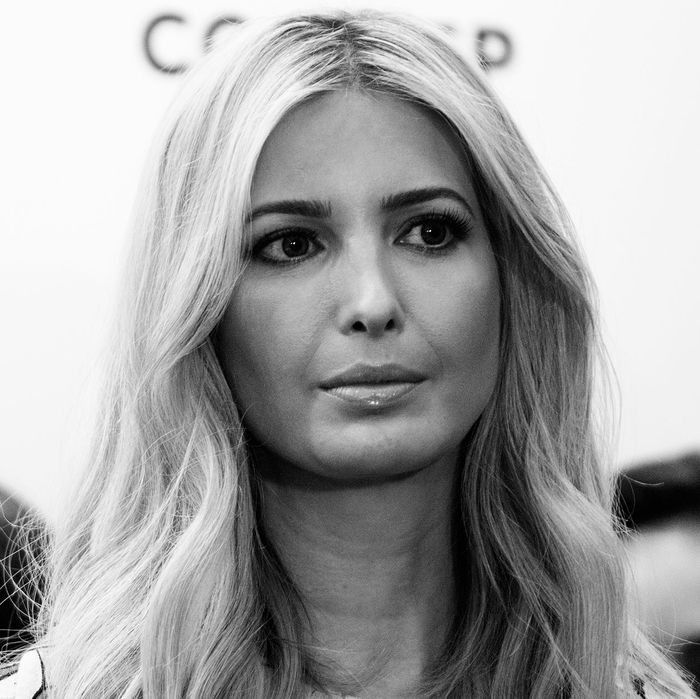 Ivanka Trump.
Photo: Manuel Medir/Getty Images
Since the Trump administration began implementing its new "zero tolerance" immigration policy, over 2,000 immigrant children have been torn away from their families and placed in detention centers across the country. The U.N. has called the inhumane policy a "violation of the rights of the child," but the real issue, says shrewd political operative and First Daughter Ivanka Trump, is that the heart-wrenching pictures of these kids don't make for great PR.
Axios reports that during a meeting with House Republicans on Tuesday, President Donald Trump admitted that he was facing greater and greater political pressure to end the government's family-separation policy, and that Ivanka "talked to him about the images of children, and told him what a problem they are."
More specifically, New York Times reporter Maggie Haberman says that Ivanka went to her father and said, "Daddy, what are we doing about this?"
Haberman says the president acknowledged that it is a "tough issue," and then moved on to something else.
Ivanka Trump has not spoken out publicly on the policy, but Associated Press photographer Evan Vucci did share this picture of her looking pensive during the president's meeting with House Republicans.
This is, thus far, the boldest stance any member of the Trump family has taken on the family-separation policy. On Sunday, First Lady Melania Trump's spokesperson Stephanie Grisham told CNN, "Mrs. Trump hates to see children separated from their families and hopes both sides of the aisle can finally come together to achieve successful immigration reform."
Ivanka Trump herself sparked outrage last month when she tweeted a picture of herself cuddling her son Theodore, with the caption, "My <3! #SundayMorning."
"This is so unbelievably tone deaf, given that public outrage is growing over young kids being forcibly ripped from the arms of their parents at the border — a barbaric policy that Ivanka Trump is complicit in supporting," tweeted Brian Klaas, a former democratic operative and current fellow at the London School of Economics.
But it was a nice picture. And that, Ivanka Trump might say, is what matters.
This post has been updated to include a picture of Ivanka Trump looking pensive.