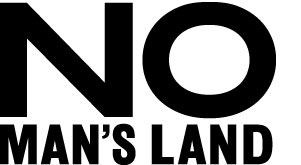 This week, women's social club The Wing launches the second issue of No Man's Land, its print magazine, with stories rolling out exclusively on the Cut.
It's International Women's Day, the sort of "holiday" that slips your mind until a social media influencer reminds you of it.
The occasion is a kind of fluffy, conciliatory measure most women would gladly forego for, say, workplace safety, pay parity, or even infinitely less gaslighting. Political straw men shouldn't be allowed to speak its name, but when you half-jokingly wish Jessica Williams a happy one and she favors you the same, it feels surprisingly good, oddly reassuring.
The multi-hyphenate Jessica Williams, actor-host-writer-producer, who is best known for her work on The Daily Show and her podcast 2 Dope Queens, is the type of star who in many ways makes jobs like mine obsolete. It's not solely that she has conducted so many interviews herself, it's that she could pull a full Beyoncé — speaking through her work expressly — without filtering her thoughts through an interloping interviewer. For our meeting on this international day of womanning, she selects a Clinton Hill café named Sisters, naturally. "All part of my master plan," she deadpans.
For as consummately root-for-able as she is in her work, Jessica is even more likable in real life. She is cool in an intrinsic way, lousy with the confidence particular to people who appear to be deeply comfortable in their selves and in their interests. Combined with her fleet humor, tattoos, and septum piercing, all you want is for Jessica to like you back. She has famous-people eyebrows, angular features, and for those familiar with her The Daily Show days, what could be described as "resting smirk face." It's the only expression befitting, for example, a sit-down with a homophobic Harlem pastor in 2016 who likened President Obama to a Nazi and claimed Starbucks flavored their lattés with semen.
"Hi you," says Amber Tamblyn, gliding over to us in a wooly oatmeal scarf. The meet-cute is hilariously on-brand for the day. The two are Internet friends and embrace, "I'm going to consensually touch you if that's all right," forewarns Tamblyn, beaming. The two have never met IRL before. Numbers are exchanged, plans are made, Broad City's Ilana Glazer's name is invoked for hangs. It is in this nexus of feminism-larded happenstance, with Jessica's buoyant afro lilting along to her laughter, that I notice Williams's earrings. They are silver line renderings of women's torsos. Somewhere, out there, the patriarchy wobbled.
We order twin kale salads and herbal teas and settle under a skylight, mutually agreeing to check our phones a final time before stowing them away. "I just hired an assistant," she says. "I was telling her I was nervous. Like, I hope I'm busy enough to need one. But that goes back to me having confidence of being like, 'Actually, no you can have one and this'll work.'"
From the outside, Williams is plenty busy. She's recently completed a four-part comedy special for HBO modeled after 2 Dope Queens, which she hosts with comedian Phoebe Robinson. She's also in the process of writing and producing a Showtime series in which she will star, with Jim Strouse, who directed her in the 2015 movie People Places Things. Next week, Williams will be en route to Africa for a safari with her family — there, too, critical decisions must be carefully leveled. "In a petty way, I'm trying to figure out what my safari vibe is," she says. "I'm like, 'What's my "fit?" Do I do a Laura Dern in Jurassic Park?' I love a cargo pocket."
Williams's appeal is largely rooted in the belief that what she does and says is devoid of artifice. It helps that at 28, she is canny enough to possess the type of agency in her career that's proving to be crucial in Hollywood, post-Weinstein, pre-Weinstein, circa-Weinstein — basically any version of the hallowed inner sanctum that is populated by men. And because of women like Issa Rae, Lena Waithe, Amber Tamblyn, and Ilana Glazer, success as a triple-and-quadruple threat is no longer reliant entirely on a Svengali manager "discovering" you — it's about creators, actors who direct and star while also writing and securing their own distribution.
With each accomplishment, Williams has claimed more latitude. Strouse was so taken with Williams that he wrote her a starring role for 2016's The Incredible Jessica James. "He always wanted my thoughts and opinions," she says. "He was respectful of where I was coming from. Straight white guys ask what they can do and a part of it is giving us autonomy."
Her performance as an aspiring playwright going through a break-up is startlingly tender and sincere with an irresistible shininess that is not only a pleasure to observe but entrancing — a tractor beam of light. Even as her character leans into her flaws you are wholly prepared to forgive her. Not solely because she's an exceptional surrogate for the audience, but also because she's actually really fucking good.
Jessica James was a watershed moment for the fans among us who follow Williams on social media, have listened to her podcast and watched her interviews, and are convinced that if you just met you'd definitely be friends. She likes pizza bagels? You like pizza bagels! She has her hair in mermaid locs? You have your hair in mermaid locs! With all her relatability, Williams may have breezily convinced you that if you're a decent enough writer or passably funny, her career could somehow be yours. Her performance quickly disabuses you of such notions.
For Williams, it was always about being on screen. She grew up in Los Angeles the daughter of an ex-LAPD father and a mother who worked for the state of California. Williams calls herself a classic middle child. "Sensitive, conflict-avoidant, diplomatic," she recites. "I go inward. I do gentle rebellions." Her parents were supportive when she joined her school's improv troupe at 14, but she credits her grandmother, Marsha, who died before she got into acting, for encouraging her artistic tastes. "She would be the most down for what's going on," Williams says. "There's the milk-and-cookies grandma, an 'I'm gonna knit you a sweater' grandma. And then there's the drinking, swearing, 'I want to go to Vegas' grandma, and mine was the latter. She watched Saturday Night Live, Mad TV, The Critic, Space Ghost Coast to Coast, Seinfeld, Simpsons…She wanted to be a poet [and] was published a couple of times, but she still drank Colt 45."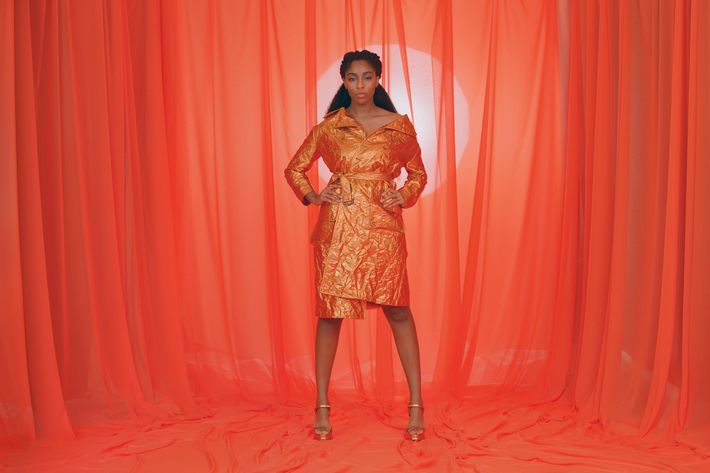 At 16, she landed her first acting gig, a Nickelodeon show about soccer called Just For Kicks, executive produced by Whoopi Goldberg. While it only ran one season, for Williams, it was crossing the Rubicon. "There wasn't another option for me," she remembers. "I was like, 'This is what I want to do and this is how I want to make my money.'" Williams continued to cut her teeth at Upright Citizens Brigade, the improv and sketch comedy troupe, but her breakthrough came when she was handpicked to be a correspondent for The Daily Show while she was still at Cal State Long Beach. After she sent in an audition tape, Comedy Central flew her out to New York just for the day. "Nicki Minaj's Pinkprint had just come out so I felt empowered until I got there. I felt like my heart dropped into my asshole.
Pure adrenaline," she says. When she got the call offering her the job, she was standing in a Panda Express. At 22, she was the youngest person, and the first black woman, to be hired as a Daily Show correspondent.
For four years on The Daily Show, Williams's segments were supremely her, deploying her youth and plucky, can-do attitude as a kind of Trojan horse to disarm zealots and racists. Where Stephen Colbert relied on twisty logical fallacies, Samantha Bee on impregnable bumbling, and Wyatt Cenac's appeal lay in his utter exasperation, Williams asked straightforward questions,  unfailingly smiling while covering issues of race, sexism, and LGBTQIA rights. She reported on the arrest and eight-day detainment of a black trans woman at a hotel in Iowa and the controversy over the village seal of the small town of Whitesboro, NY, that showed a white man choking a Native American. In one segment, she cross examined the religious right in a manner so shrewdly sunny and ebullient that most of the people whom she was mocking grinned right along with her.
Again, Williams hopes to tackle a thorny if somewhat uncharted topic in her Showtime series. Loosely, the show is about her love of video games — a world not particularly renowned for its hospitality toward women — and while the focus may evolve ("We update things in the Google doc every day"), the events of Gamergate aren't far from her mind. "It's pretty bananas that there aren't checks and balances," says Williams of the August 2014 incident that resulted in death threats and harassment for game developer Zoe Quinn, when her real identity was revealed or "doxxed." "It's the Wild West and there's nothing the authorities can do to give you your life back."
Williams is a vocal fan of all games. "I think they should be for everyone — women, girls, kids." But it's not source material she's tackling lightly. "I'm nervous about writing it," she says of potentially chumming the waters for trolling. "I'm sure it's going to be gnarly."
A fellow seasoned gamer, a woman Willliams casually refers to as JoJo, is responsible for her next movie role in Fantastic Beasts: The Crimes of Grindelwald, a film set in the Harry Potter universe, serving as a taxonomical reference of the world's magical animals. Us mortals — er, muggles — might better know JoJo as J.K. Rowling. Williams and Rowling got acquainted over Twitter and eventually met over a six hour dinner in London in the summer of 2017; it was a mutual lovefest as Rowling is a Daily Show fan and Williams is a dyed-in-the-wool Potterite. The two share a birthday — July 31 — and a mutual love of The Sims.
The upcoming Fantastic Beasts is slated for a November release. "I messaged her about downloading Rollercoaster Tycoon," says Williams. "And she was like, 'Hey, I've been working on this character for Fantastic Beasts. What's your email? I want to send you this character description and see what you think.' I read it and was just crying — it was unreal." Fantastic Beasts's executive producers watched Jessica James. Then there was a phone call. A tour of the Leavesden studio in England was arranged, and that was that: Williams was in. "I was just shaking," she says. "Just to be where they shot Harry Potter…to see hair and makeup and renderings and how much thought and detail goes into creating and living in the Potter universe."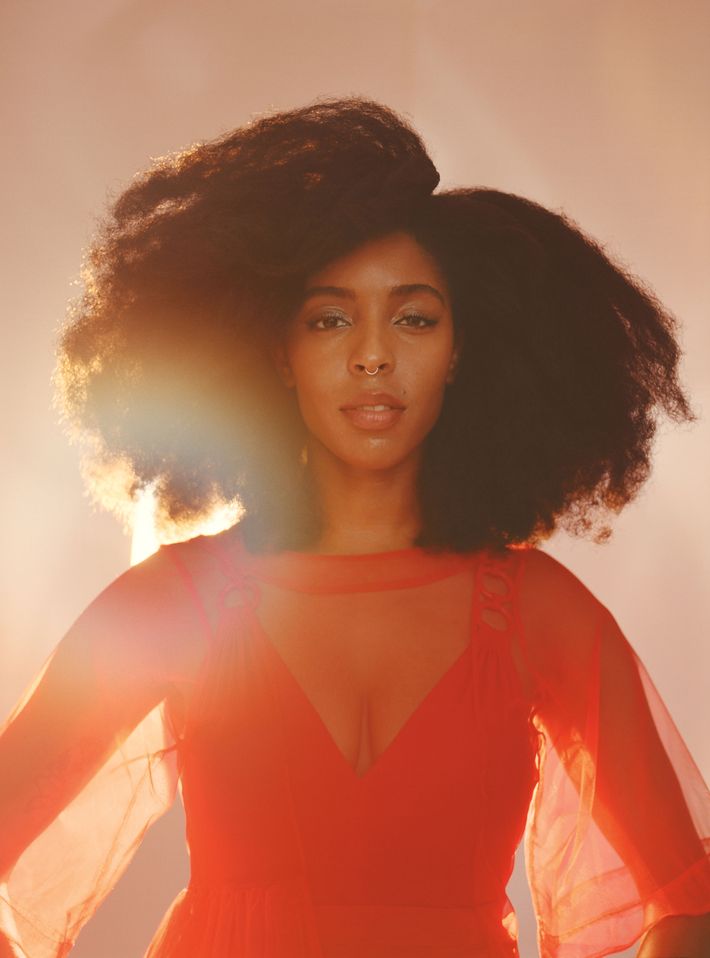 Williams can't reveal much about the role itself, but even with the ensemble cast, J.K. Rowling went out of her way to ensure she was comfortable in a world that hasn't historically represented diversity. "Jo flew down to make sure I was okay with how my character appeared," says Williams. "She wanted to give me autonomy as a woman and also as a black woman. That's incredible on such a massive production. She wanted my character to look the way that I felt like this character should look.
"There are certain things, culturally, that we understand about the way we should look and appear," says Williams. "That's the thing about Black Panther. That film was obviously made by black people because there were certain things as a black woman that I was picking up with hair and makeup that I'm sure even my cis-white boyfriend maybe wasn't necessarily picking up on."
"We subconsciously communicate to each other as people. And so I will always try and push to make sure that the character makes sense and that actually, physically, the character looks the way that she wants to look," Williams says.
Still, some visual cues and Easter eggs remain between Jess and JoJo. "The night before I shot, she sent me this Word document and it was nine pages. She was like, 'I'm supposed to be working on my book deadline, but instead I've spent all day writing this and anyway, I hope you enjoy.' It was this very thorough background on my character. I didn't really need it, but she spent so much of her personal time writing it for me. A lot of the lore of my character ties to my personal history. She gave me all this cool information and did it just because she wanted to. That to me is so representative of her heart. I could have never imagined at nine years old that I would be able to get this document from her. It's part of lore, it's canon.
It feels like I got a custom tarot reading or I got my custom charts made. It's mine. And it feels like mine."
That's the thing about Williams. In her short but varied career, she has built a corner of Hollywood that feels entirely, authentically hers. She is the comedy nerd who gets to be on The Daily Show, The Sims fan who stands to make a show about videogames, the Harry Potter super fan who charms J.K. Rowling and earns a part in her movie.
As a bookworm, gamer, and nerd, Williams offers a different narrative from the timid male babygeeks who metamorphosize into adult jerks. She embodies the power of enthusiasm and loving things to pieces. Bearing witness to her trajectory makes hashtag goals feel like actual goals. She allows you to believe, if only for a moment, that sometimes the world just might be a meritocracy, and good things really do happen to good people.
Styling by Shibon Kennedy. Hair: Takisha. Makeup: Rebecca Restrepo. Nails: Mabelyn Martin. Set Design: Lauren Nikrooz. Photo Assistant: Samantha Friend & Chen Xiang-Yun. Stylist Assistant: Chapman Newnum. Design Assistants: Megan Kiantos, Alvin Manalo & Christian Devela.