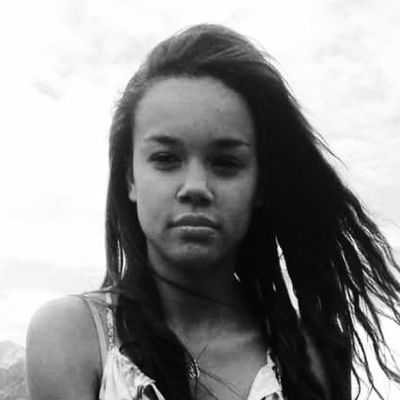 Cedella Roman.
Photo: Cedella Roman/Facebook
In the latest dispatch from our modern borderland dystopia, a 19-year-old named Cedella Roman was apprehended by border agents during a jog when she accidentally crossed the border from Canada into the U.S.
Roman — a French citizen who was in White Rock, B.C. visiting her mother — was apprehended by U.S. Border Patrol mid-jog. She says she didn't see signs letting her know that she was entering the country. She didn't have any ID on her, naturally, because she was out for a jog and apparently momentarily forgot that we are living in an ongoing nightmare that requires vigilance at all times.
"An officer stopped me and started telling me I had crossed the border illegally," she told CBC. "I told him I had not done it on purpose, and that I didn't understand what was happening."
Roman was transferred to a Department of Homeland Security detention center in Tacoma — over 100 miles from where she was apprehended. Her mother rushed there to provide the government with Roman's documentation, and she was held in custody for two weeks before being discharged.
"It was just unfair that there was nothing, no sign at the border," said Christiane Ferne, Roman's mother. "It's like a trap … anybody can be caught at the border like this."
As of now, it is unclear whether Roman will ever be allowed back into the United States.