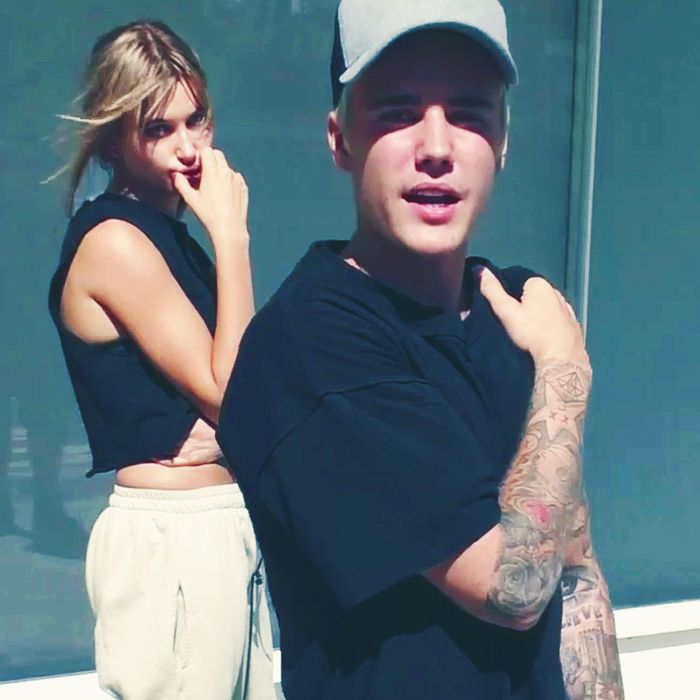 Hailey Baldwin and Justin Bieber.
Photo: JMA/Star Max/GC Images
Just a week after shamelessly making out in multiple New York City public parks in a single day, Justin Bieber and his rumored blonde girlfriend, Hailey Baldwin, took a major step in their relationship: They went Instagram official.
It was just about two weeks ago that the former exes reportedly reunited and found themselves in "non-stop contact," as TMZ put it. While the two have not been smoochin' for that long, they did have that fling in late 2015/early 2016, and they share the same passions, partying and praying. Therefore, it makes sense that they'd reach this major relationship milestone so quickly.
On Saturday, Bieber posted a video to his Instagram story in which Baldwin pokes her tongue out at the camera — brave of both them.
So does this mean Bieber has retired from dating models with names that are, ahem, unique?