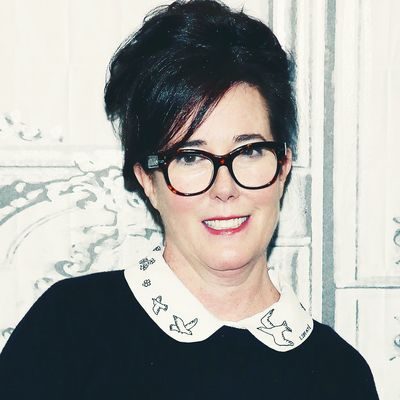 Kate Spade.
Photo: Monica Schipper/WireImage
On Tuesday morning, fashion designer Kate Spade was found dead in her Park Avenue apartment. Law enforcement confirmed to multiple outlets that the designer died after an apparent suicide caused by hanging.
Spade, born Katherine "Katy" Noel Brosnahan in Kansas City, Missouri, was 55 years old at the time of her death. She is survived by her husband, fellow designer Andy Spade, and their daughter, Frances Beatrix Spade.
"We are all devastated by today's tragedy," the Spade family said in a statement published by the Times. "We loved Kate dearly and will miss her terribly. We would ask that our privacy be respected as we grieve during this very difficult time."
Spade, who had a degree in journalism, began her fashion career in magazines. She worked in the accessories department of Mademoiselle in Manhattan, eventually working her way up to senior fashion editor/head of accessories.
After she left Mademoiselle in 1991, she decided to launch her own label that focused mainly on handbags, eventually extending to include clothes, jewelry, shoes, and more. The first Kate Spade store opened in Soho in 1996. By 2004, the brand had gone international.
Spade sold the last of her company shares in 2006, after it was acquired by the Neiman Marcus Group, and then Liz Claiborne, Inc. In 2016, Spade launched a new fashion brand called Frances Valentine, changing her legal name to Katherine Noel Frances Valentine Brosnahan Spade.
Kate Spade New York shared the following statement on Instagram Tuesday afternoon.
Update, 5 p.m.: According to a Tuesday afternoon report from the New York Times, police uncovered a note in Spade's apartment, but police chief of detectives Dermot F. Shea declined to comment on its message.
In the U.S., the National Suicide Prevention Lifeline is 1-800-273-8255.