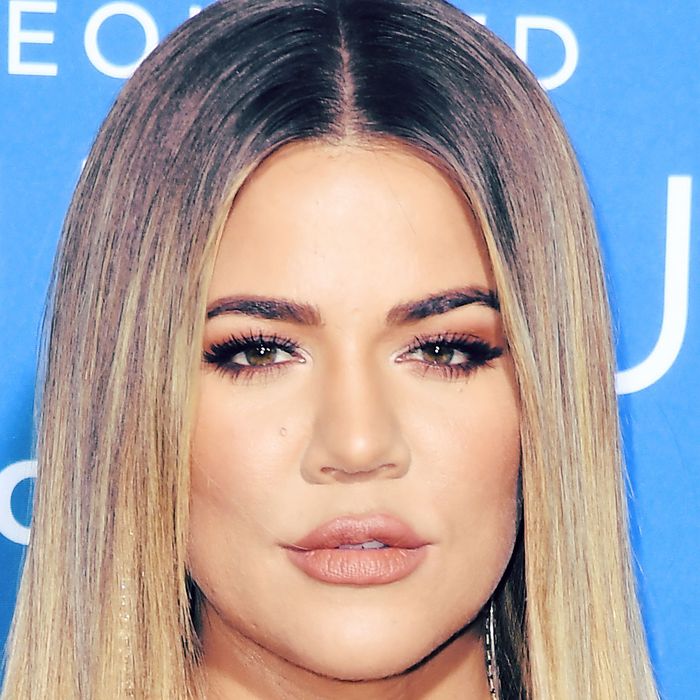 Khloé Kardashian.
Photo: ANGELA WEISS/AFP/Getty Images/This content is subject to copyright.
While the world waits for Khloé Kardashian to move back to Calabasas and leave her cheating boyfriend Tristan Thompson in Cleveland, the reality star spent a night with Thompson at a friend's birthday party. Kardashian was throwing the party, and arrived with a straw fedora, thigh-high leather boots, and Thompson in tow.
A source told E! News that they looked "happy" and "normal." They had dinner with about a dozen guests in a private room at the restaurant.
"Khloé and Tristan were there together, they were sitting next to each other during dinner and there was no animosity between them. Everybody looked happy, normal, and like they were having a great time."
The two have rarely been seen together since Kardashian gave birth to her daughter, True, in April. However, Kardashian has recently been going to Thompson's basketball games in the NBA finals.
Thompson's history of cheating came to light in April, while Kardashian was in her third trimester with her daughter True. However, the two are apparently living together again, soon after E! reported that Kardashian was "living in Hell."
Kardashian, however, just wants everyone to mind their own business and "focus on their own world."