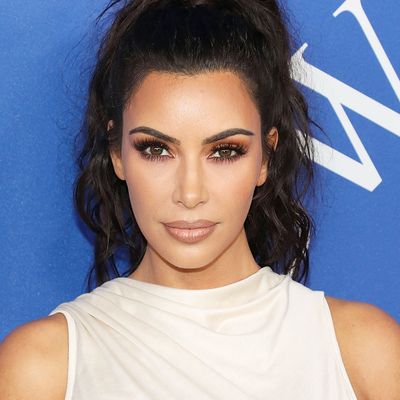 Kim Kardashian West.
Photo: Taylor Hill/FilmMagic
If you've ever tweeted a good tweet, or a not-so-good tweet, and realized 20 seconds later it contained a typo you couldn't do anything about because your many, many followers had already started to engage with it, Kim Kardashian West is here for you. Twitter's CEO was a guest at her husband Kanye West's birthday party over the weekend, and she tweeted on Tuesday that they had a conversation about "the edit button." "I think he really heard me out," she tweeted.
Look, if anybody could maybe get this thing done for us, it's Kardashian West. Plus, who knows, maybe we'd also get another real creepy photo like that one from the time she met with Donald Trump to discuss prison reform. (That meeting, at least as it related to Alice Johnson, a 62-year-old great-grandmother who was serving a life sentence without parole for a first-time drug offense, worked, by the way. A situation clearly of equal merit to giving the fast-typing folks of the internet the option to edit their probably bad tweets.)
Dorsey later replied to Kardashian West's tweet: "Now I see why I was invited!" Which Kardashian West later quote-tweeted, "Hahaha never! Kanye loves you! But I had to bring it up." I am learning so much here! Though it's not that surprising that West, given his love of tweeting — remember that whole tweeting a picture of a bookmarked search for Tomi Lahren thing? — would be a big fan of Dorsey's. Kim, if you make any headway, please keep us posted.