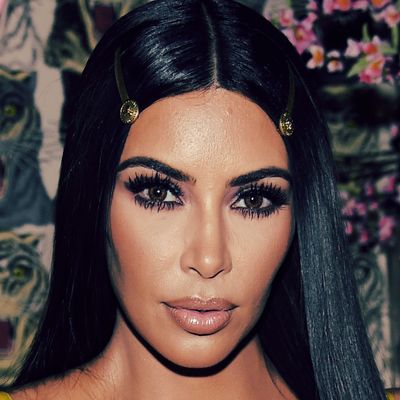 Kim Kardashian West.
Photo: Dimitrios Kambouris/2018 Getty Images
Kim Kardashian West met Alice Marie Johnson on the Today show this morning in a heartfelt interview with Hoda Kotb. Kardashian West had previously met with Trump to ask him to pardon Johnson, who was sentenced to life without parole for first-offense money-laundering and drug-conspiracy charges in 1996. Trump granted clemency after their much-hyped Oval Office meeting.
Kardashian West was the first person to call Johnson with the good news that she had been pardoned and could go home. Johnson said when she heard that, she went into a "full-fledged Pentecostal holy dance" and the two cried on the phone.
They hadn't met until the Today show interview at Johnson's house. They hugged, Kardashian said, "I love this woman," and Johnson said, "I love this lady." Johnson said later that saying "thank you is not big enough, I have to walk my thank you out." One of the ways she's doing that is by keeping a photo of Kim and Kanye in her Bible to pray for them. Her "favorite photo" of Kim is one of her old yearbook photos and it moves around her Bible to a "prayer focus" for Kardashian. Currently, it's in Psalm 105.
"No one better not touch her," Johnson said. She'll continue to magnify prison reform in free life. "I can't stop. I've lived it, I've walked it." Watch the full interview below.