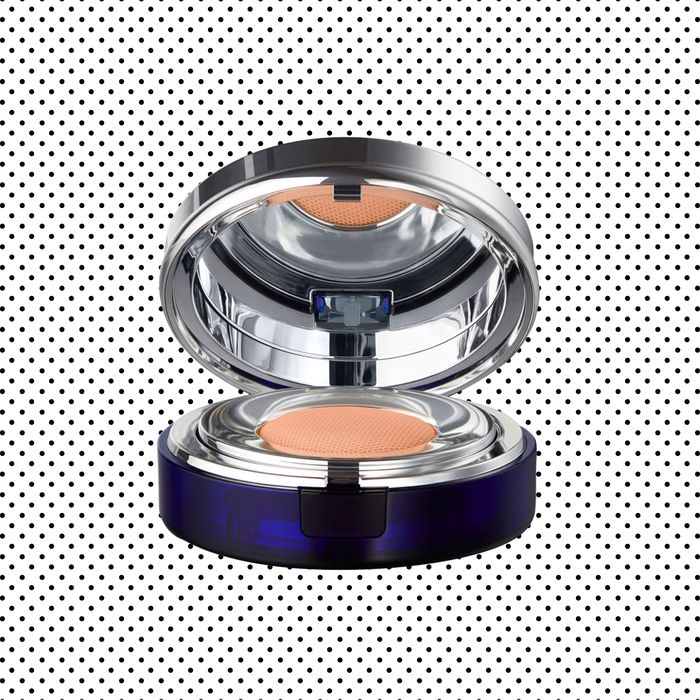 Summer comes with its own set of beauty struggles. Unless you live in the southern hemisphere, the humidity and hot weather make your foundation more likely to melt off your face. Forgoing heavy creams in favor of lighter products is one way to ensure that doesn't happen. That's the thinking behind La Prairie's new Skin Caviar Essence-In-Foundation, which is filled with skin-friendly ingredients to keep you looking your best when the heat is on.
The Essence-In-Foundation is a take on a cushion compact, a popular K-beauty product that's essentially foundation in a spring-loaded package that offers very dewy, natural-looking coverage. La Prairie's version contains caviar water (really!) as its main ingredient. It also has something the brand calls a Cellular Complex — a proprietary mix of ingredients which aim to improve skin's elasticity and tone. It also has PA+++, which blocks damaging UVA rays and SPF 25 so, when it's time to reapply, you can top up on the protection.
The compact comes in 11 refillable shades, and the packaging itself is sealed to protect the foundation so that it never dries out (you wouldn't want to lose all that fancy fish-egg water, after all).
The Essence-In-Foundation is available now from La Prairie and Nordstrom.
If you buy something through our links, New York may earn an affiliate commission.