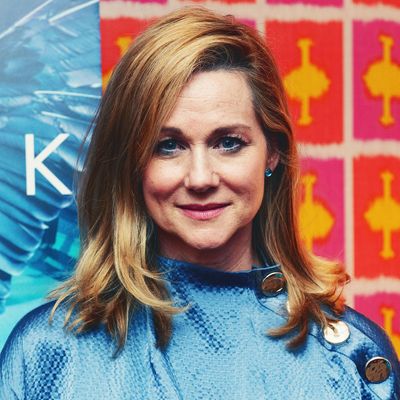 Photo: Roy Rochlin/Getty Images
In a new interview with The Hollywood Reporter, Laura Linney defended her Ozark castmate Jason Bateman after his poor showing in that now-infamous New York Times interview, in which the actor defended Jeffrey Tambor while Jessica Walter cried. After the Times interview prompted intense backlash, Bateman issued an apology — which Linney says should be taken as sincere.
As she puts it:
"I have nothing but wonderful things to say about Jason. What he said was not right, and he knows that. I know he feels terrible about the situation, and I think he realizes that he spoke when he shouldn't have. He regrets it terribly. I can only say from my experience that Jason is not anyone who I have ever seen be anything but open and progressive in his views about anybody. I think his apology statement is the person I know. I don't really know what happened there. I wasn't there. But the person I know is the person who made the apology. He's a great person to work with and work for. I felt terrible for him, and I know it has not been easy.
As #MeToo continues to evolve, we are hearing more and more women speak about the difficult emotional position they find themselves in when men they care about engage in bad (or merely stupid) behavior. Linney echoes this sentiment, saying that while the current feminist reckoning is absolutely necessary, that doesn't make it any easier when "people you love are caught in a bad moment."
"He's a very good guy," she continues. "You will have people who will take what Jason said to the mat, and will really pound on it. I understand that as well. I do. But I know it was a very bad day for Jason, and he knows it. The person who I work with has never been anything but on the right side of things. It was sad to see it happen to someone I love and admire."