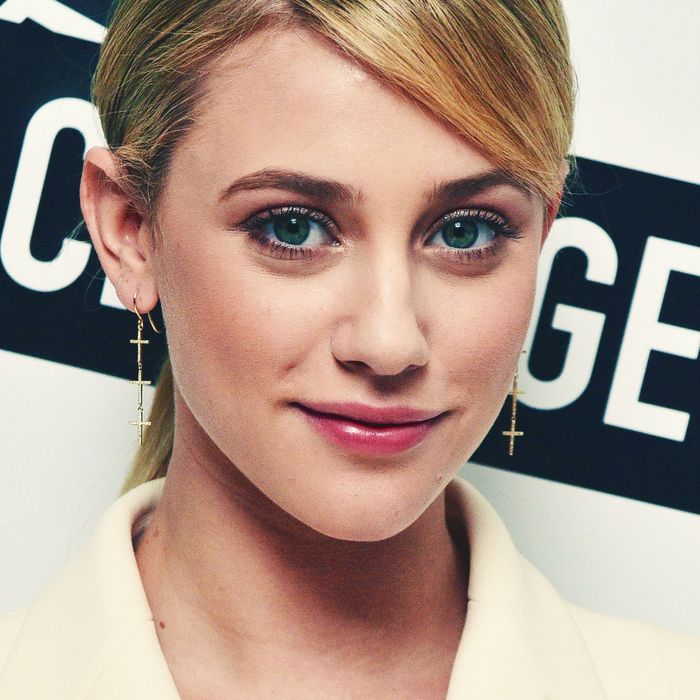 Lili Reinhart at Backstage Dior.
Photo: Andrew H. Walker/WWD/REX/Shutterstock
When you are a celebrity and invited to a Who's Who party in Manhattan, a huge glam team usually readies you in a palatial hotel room. But on some occasions you need to get dressed in a car.
Riverdale's Lili Reinhart knows both sides of this coin. She spent the greater part of a day getting ready for her first Met Gala last month. "I took a party bus there and had to stand the whole time in order not to wrinkle the dress," she told the Cut.
But for Dior's Backstage dinner last night, Reinhart, who was arriving directly from a photo shoot, dressed somewhere in between New Jersey and lower Manhattan. Even big-shot celebrities occasionally need to throw on couture in the Holland Tunnel. (She did, however, get her makeup done beforehand; makeup artist Robert Sesnek gave her big, fluffy lashes and brows using Dior's Backstage brow palette.)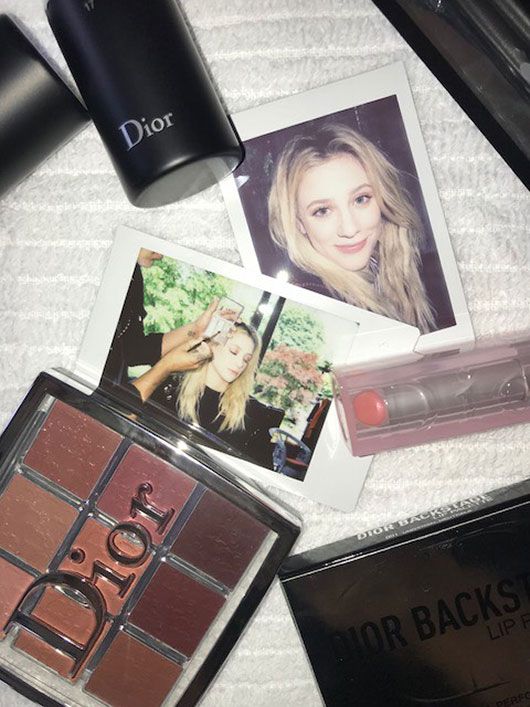 Reinhart catapulted to fame last year when she landed the role of Betty on CW's Riverdale. (Never heard of Riverdale? Ask your teen cousin all about it.) While Riverdale made Reinhart a star, social media made her intensely relatable. On Instagram, she documents her struggles with cystic acne and how it affects her self-esteem. "These breakouts shatter my confidence every time they appear," she wrote in May.
She sees the social-media platform as a vehicle for both good and evil. Reinhart recognizes her influence on her 9 million (and counting) followers, and her acne-positivity stance is one way she exercises this influence responsibly.
"I don't want to be Photoshopping myself on my stories. I'm not afraid to take a bad or silly picture because I don't wear a full face of makeup all the time," she said on a phone call last night. "Most of the time my hair looks like crap and that's fine. If I presented myself as this perfect, always put-together person, then I would never be able to meet that expectation." She later added, "No one should feel ashamed to show a zit on their face." (Maybe acne really is cool now.)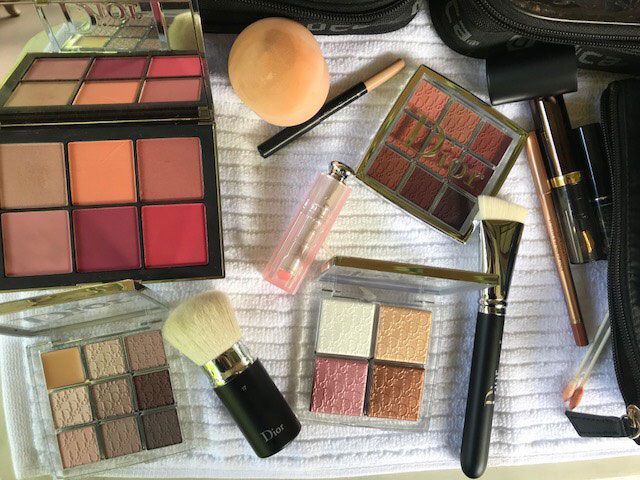 As for the toxic side of Instagram? "It really disturbs me when people Photoshop their bodies," she explained, "it's sending the wrong message." That goes for analog media, too. "I was quick to call out Cosmo Philippines when they Photoshopped Camila [Mendes] and me because I don't do that. I don't want people to think I look like that because I don't."
Instead, she wants people to think that it's okay to be a typical, pimply 21-year-old. "I just post my most authentic self: me with pimple cream on, me with my pajamas in my bed, me with a face mask … that's okay because that's what I look like more times than I look glamorous on the red carpet."