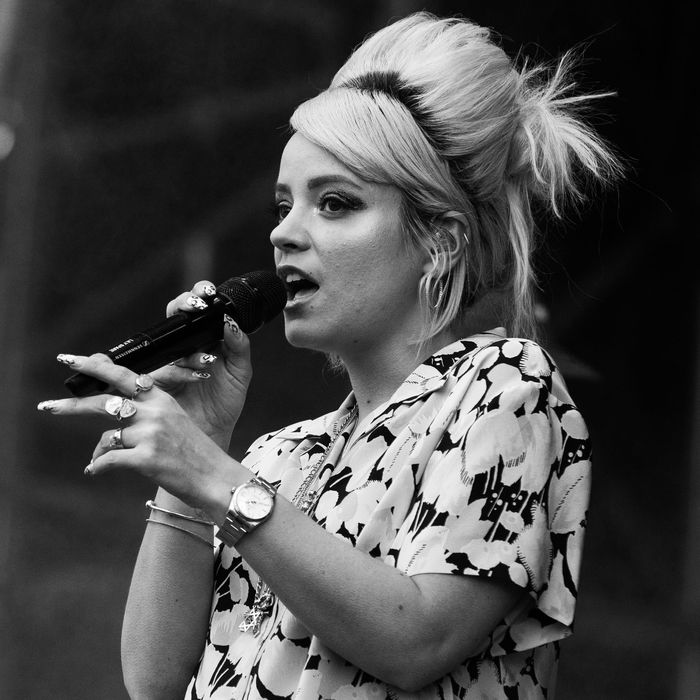 Lily Allen.
Photo: Lorne Thomson/Redferns
Singer Lily Allen has opened up about her experience with abuse in the music industry, and how her record label wouldn't let her escape her abuser. Allen spoke with i News in England, comparing her experience to Rose McGowan's, who accused Harvey Weinstein of rape.
Allen describes her abuser — who she did not name — as a powerful figure in the music industry, similar to Weinstein. She confirmed she had been sexually abused, but when she reported what had happened to female colleagues, she said "no one did anything."
"My record label have a list of priority acts, pretty much all of which have a link to the person who did something to me. I know what will happen. They'll say, 'Let's try and get rid of Lily because this person is worth more to us because he makes us lots of money.' In film and TV, you can choose not to work with any of those people again. You can move country, move out of London to LA. You can't do that in music. It's the same bunch of people on both sides of the Atlantic and it's inescapable because it's 15-year-long contracts."
Allen, 33, signed with Parlophone at 19, and her contract will end when she's 35, as she calls it, "the prime pop-star age." But she's always been outspoken, with or without a contract.
She also spoke about her history of drug use, saying that the way the music industry works was not conducive to getting help. "The thing is, when you call time on something, everyone goes home and there's no money," she told i News. "So it's not really in anyone's interest to say, 'This has got to stop, you need to go home' … With women, there's a production line. Once one is blown out, in rehab, there's a fresh little 17-year-old to pluck out of obscurity."
Now Allen is focusing on her memoir, and just released her latest album No Shame.