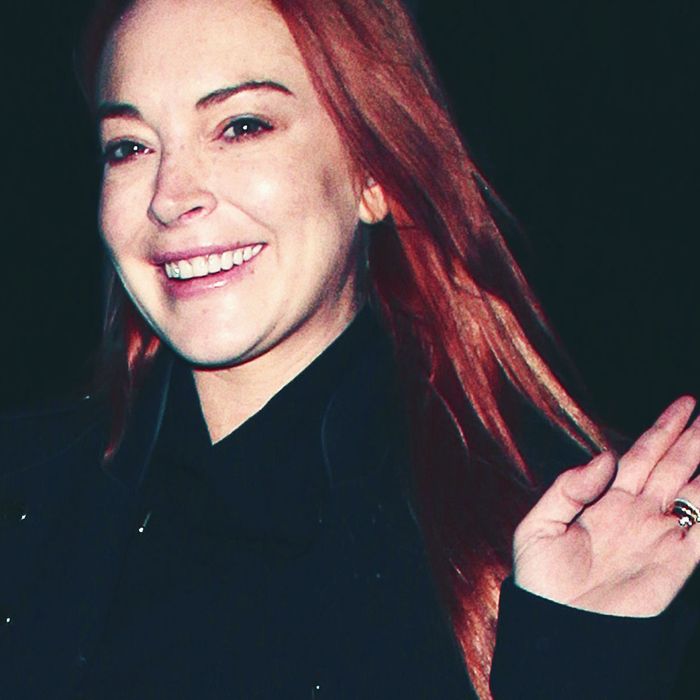 Lindsay Lohan.
Photo: Ricky Vigil M/GC Images
At some unclear point in time, Lindsay Lohan and Tiffany Trump became friends. They FaceTime each other! Then they post screenshots of their FaceTime each other. And while most of their screenshots tend to be decorated with messages like, "loving FaceTimes," the most recent one bears what appears to be the new friends's near-future plans: to vacation in Greece together.
The person who actually shared the screenshot of the aforementioned FaceTime call this time around was Andrew Warren, a grown-up rich kid who's best friends with Tiffany. On Saturday night, he posted to Instagram Stories the screenshot of the call between himself, Tiffany, Lindsay, and his mom, Marcy Warren, with the caption "Planning mykonos." Unless "mykonos" is codeword for whatever bizarre dream Lindsay's trying to realize — you know, like design an island or work as an official spokesperson for Lawyer.com — it sounds like they're planning a trip to Greece.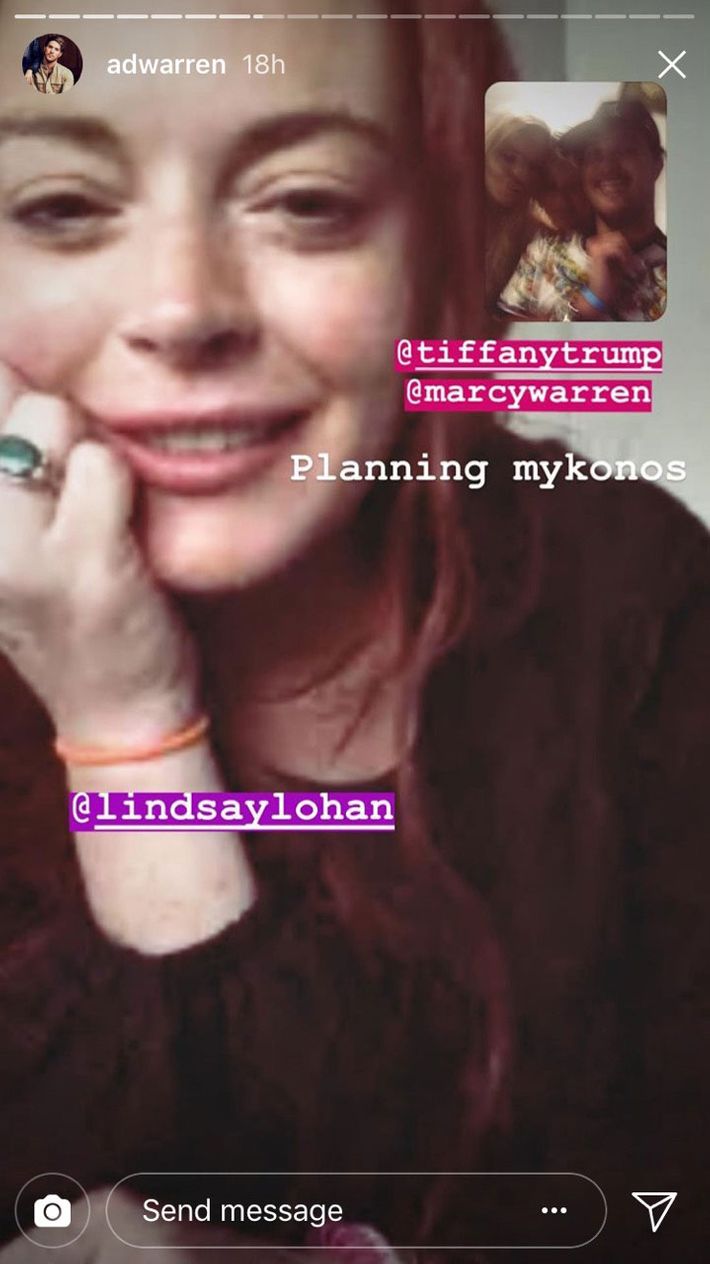 So why Mykonos? According to Just Jared, Lohan just opened up her second club, the Lohan Beach House Mykonos, on the tiny island, so that's a pretty good reason. Plus, she has so many beloved local spots to which she could take her friends, like her LOHAN Nightclub in Athens, an "abandoned-factory chic" venue where you can also get a Lawyer.com.
Honestly, how could you say no to that.