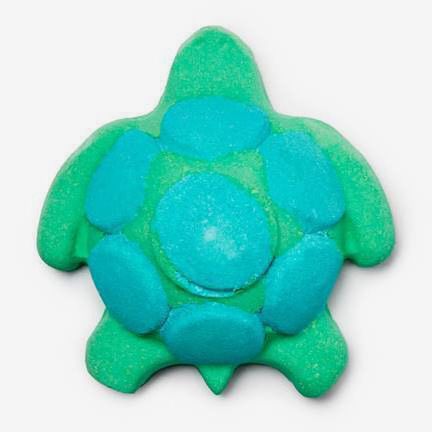 Somebody call John Mayer because there's a new bath bomb on the market, and the burgeoning beauty influencer is going to want to drop it in his tub faster than it takes to complete his Chanel smoky-eye tutorial. The singer's channel has been clogged up with promotion for his recent single, "New Light," but here's a chance to update it with some new beauty content, courtesy of Lush's newest product.
The Turtle Jelly Bomb is the first jelly bath bomb Lush has released
since Christmas. Shaped like a cute little sea turtle, this vegan bath bomb transforms regular old bath water into a blue-green pool that makes it feel like you're bathing in a watering hole on some tropical island. Even better, the seaweed inside the bath bomb "thickens" the water. This might sound creepy, like you're bathing in a swampy lagoon, but the beauty industry has long managed to convince us that putting seaweed on your face and body is meant to feel luxurious and relaxing. Go with that feeling. Plus, the bath bomb is made of invigorating pine, sea salt, and sandalwood for a fresh and natural-smelling soak.
Please, John Mayer, write a new follow-up to your last song about bath bombs! You can call it "Waiting for the Bath to Change." Do it for the turtle.
If you buy something through our links, New York may earn an affiliate commission.