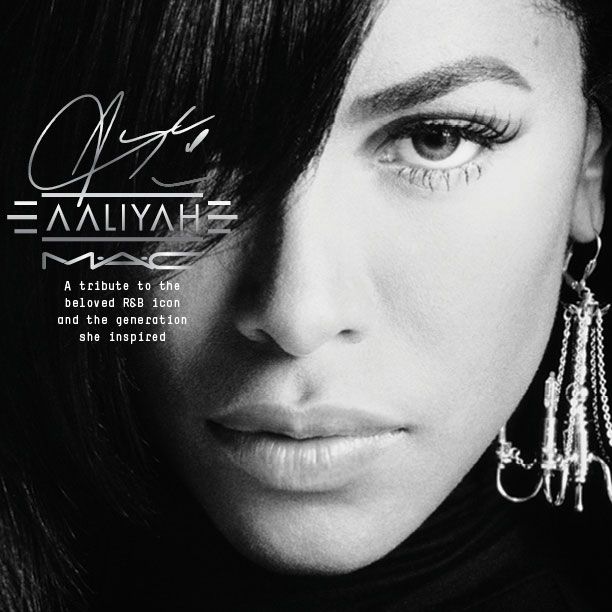 Photo: Courtesy of Mac Cosmetics
Time to set your alarms for June 20, when M.A.C Cosmetics releases their sure-to-sell-out Aaliyah collection. The brand has been teasing this drop since last summer, and now images of the entire collection are finally available.
The collection, which started from a Change.org petition, includes 12 products, all of them approved by Aaliyah's big bro, Rashad Haughton. According to Haughton, the eye shadows, bronzer, lip liners, lipsticks, and lip glosses would look right at home in the '90s, but with a modern touch.
The golden bronzer compact is going to be big, but don't sleep on the eye-shadow palette, which contains shades such as Creative Copper (metallic gold), That Somebody (shimmery golden brown), Princess of Soul (matte golden brown), Gingersnap (frosty coral), Deception (frosted medium brown), Dance in the Dark (matte deep brown), Lovesmoke (pearly silver), Magic Moor (shimmery mauve plum), and Care 4 You (silvery black).
For the lips, there are pencils in black and violet shades and glosses in nude pearl, shimmery coral, warm berry, and deep purple. The four lipsticks include song-inspired names like Try Again (matte beige) and More Than a Woman (cool deep red), and the stunning Street Thing, a shimmery black that looks it was taken from the set of Queen of the Damned.
M.A.C x Aaliyah is available online at maccosmetics.com on June 20 and in select stores on June 21.