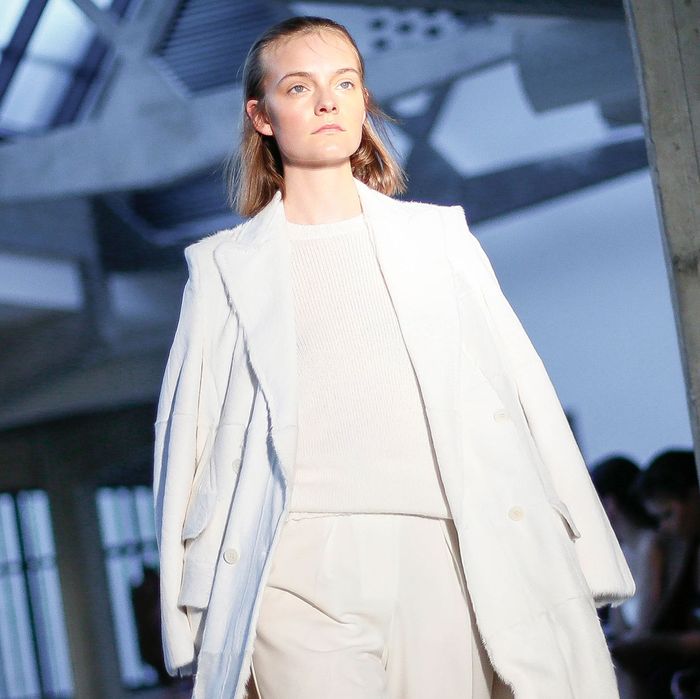 Max Mara.
Photo: indigitalimages.com/Courtesy of MaxMara
Many labels opt to make their resort show a destination — which generally means traveling to beautiful chateaus and the occasional graveyard in the south of France. However, Max Mara brought their show to their hometown of Reggio Emilia, Italy. The runway show was an elegant contrast to the high-volume shows seen earlier this season at Dior, Chanel, and Gucci.
Reggio Emilia was the first headquarters for the brand (and is also known for its Parmigiano cheese). The show was presented at an art gallery, Collezione Maramotti, among Cy Twombly prints and neo-expressionist artworks.
The minimal palette of white, black, and pops of lilac, peach, sea foam, and icy blue. The impeccably tailored coats stood out, a tribute to the Max Mara roots, as did the statement giant bags and feathered cuffs. As for the stuff that goes underneath the coats, sumptuous sweatshirts and flowy wide-leg pants rounded out the collection. See exclusive photos from the show below.