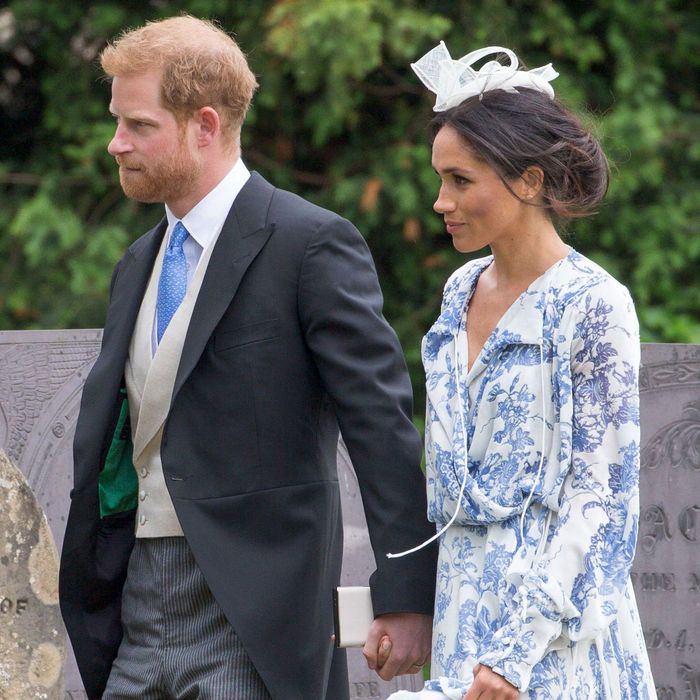 Prince Harry and Meghan Markle.
Photo: Geoff Robinson Photography/REX/Shutterstock
Hot off the heels of her May 19 royal wedding to Prince Harry, the new Duchess of Sussex — Meghan Markle, naturally — attended a different wedding over the weekend: the nuptials of her new cousin-in-law (and niece of the late Princess Diana) Lady Celia McCorquodale. And wouldn't you know, Meghan reportedly recycled her own wedding shoes for the event.
Meghan was spotted at the fancy wedding in Lincolnshire wearing a $5,490 loose-fitting floral wrap dress by Oscar De La Renta and a white fascinator — both of which she had never been seen in public wearing before. But according to Meghan's Mirror, the duchess completed her look with something she has worn before: the bespoke Aquazzura Wedding Shoes she wore to her royal wedding reception.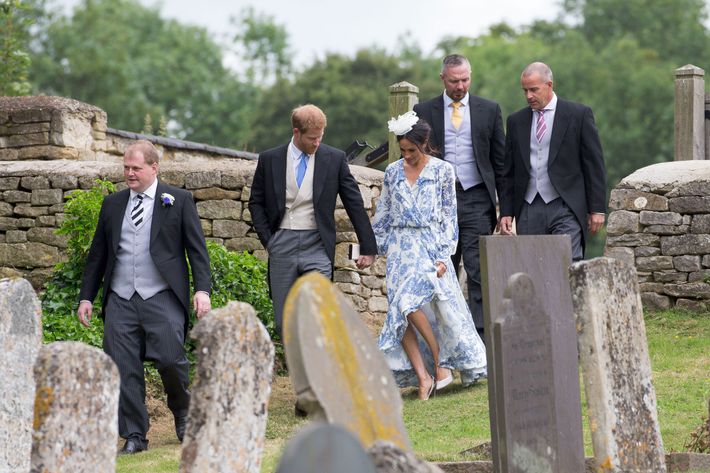 According to the Daily Mail, Meghan tripped a bit while wearing her wedding shoes, although we don't blame her because they are heels and she was walking in a hilled graveyard outside of an old church in the country. We would also trip!
Beyond Meghan's recycled shoes, her beloved messy bun, and Prince Harry's three-piece suit that looks just like every other three-piece suit we've ever seen him in, there was also another repeat wear at the wedding: The bride — Celia McCorquodale, who is a member of the Spencer family — wore the same Spencer Tiara that Princess Diana wore during her wedding to Prince Charles.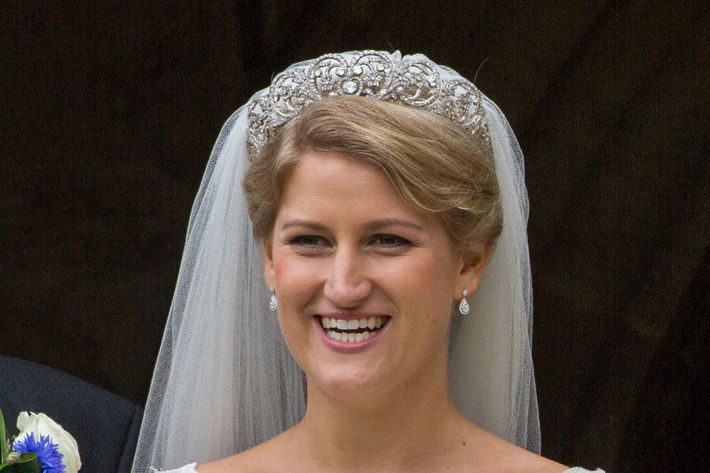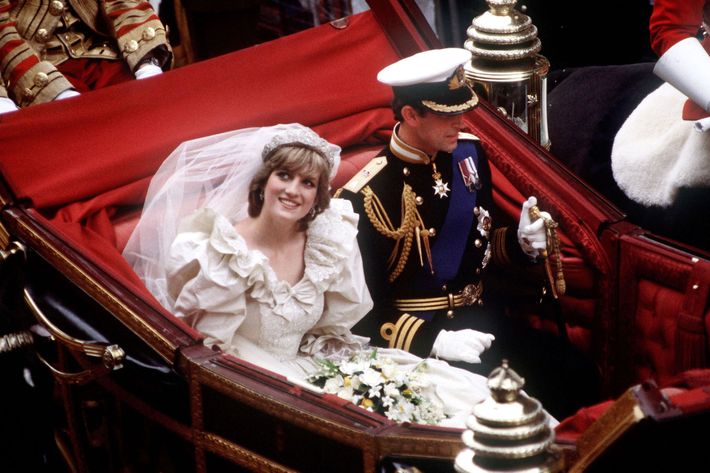 Ah, royals and royally adjacent people. I guess they really are like the rest of us (who wear outfits and/or jewelry more than once because we don't have infinite financial resources to buy new things all the time).