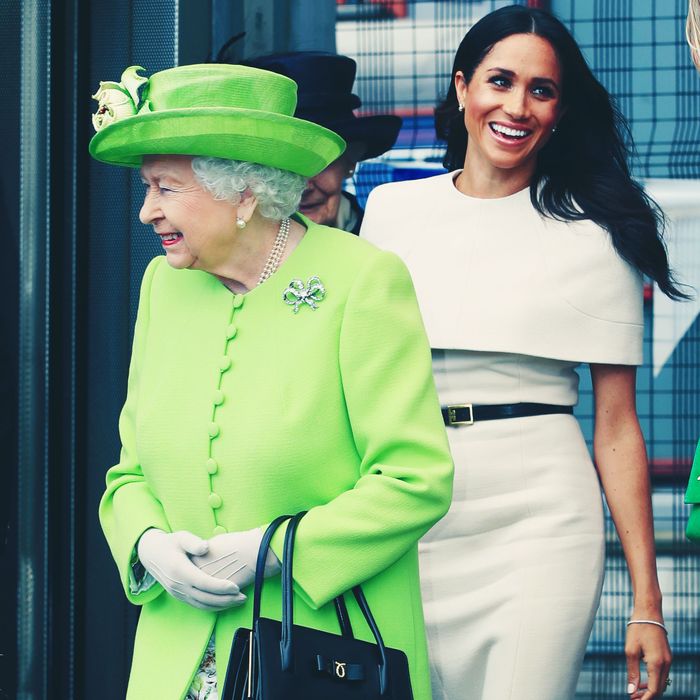 Queen Elizabeth and Meghan Markle.
Photo: Peter Byrne - WPA Pool/Getty Images
Meghan Markle and Queen Elizabeth may have spent Thursday on an epic girls' road trip that we'd like to see made into a buddy comedy ASAP, but the occasion was definitely still a very formal affair. Case in point: The newly minted duchess of Sussex (and wife of Prince Harry) was spotted asking her grandmother-in-law about royal protocol during one of their Chester, U.K., appearances.
At one point during the day, Meghan seemed unclear as to whether she or the queen should enter their (fancy) car first. As you likely remember from the Cut's exhaustive coverage of royal etiquette, protocol rules are absurdly difficult to keep straight, ranging from whether royals can eat shellfish at official events (that's a no) to rules prohibiting royals from continuing to eat after the queen has finished her meal (as eating is more about decorum than nourishment). So, it's understandable that Meghan wasn't sure what to do.
That's why, in the video that's being shared all over the place online, Meghan had to (I assume) swallow her pride and ask Queen Elizabeth, "Who goes first?" when standing in front of an open car door. But the queen didn't seem bothered by the question — how gracious of her! — and she simply told Meghan to get in first, and all was well.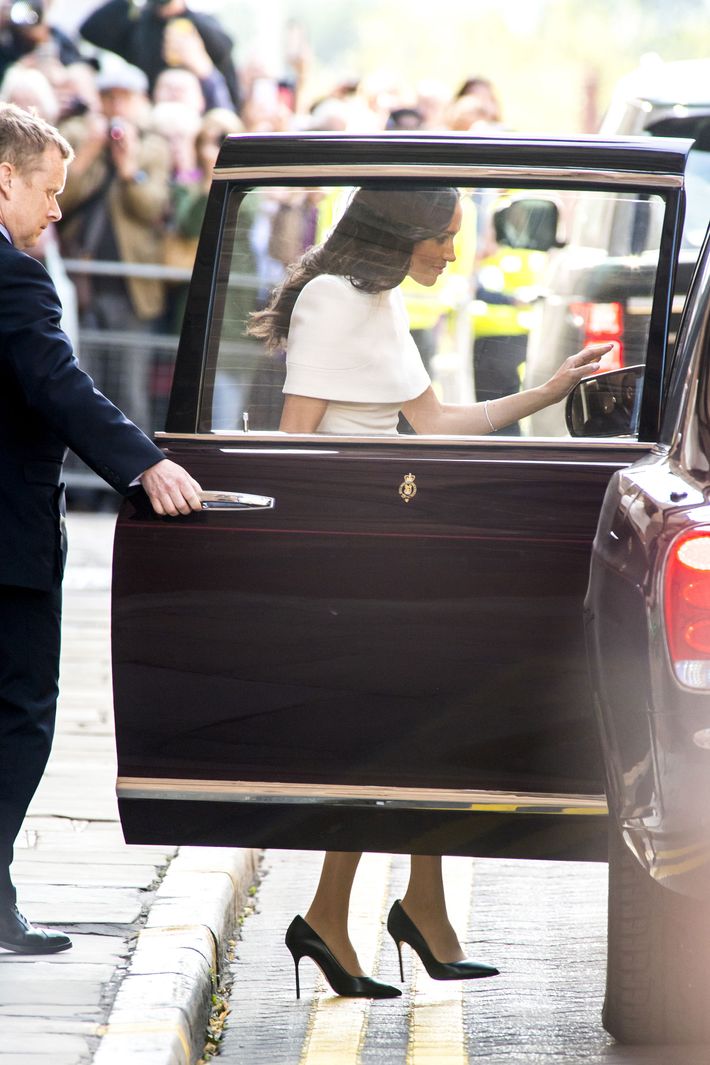 Yet, that wasn't the only car snafu of the day. At a different point, Meghan didn't seem to know what to do when Queen Elizabeth went in the car first, so there's also a video of the Duchess quickly dashing around a car to get in on the other side, before running back around to the original car door.
I love this royal road trip!