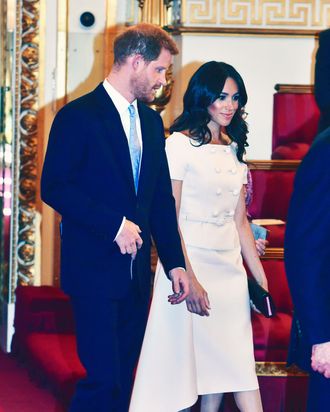 Prince Harry and Meghan Markle.
Photo: John Stillwell/AP
On Tuesday, Meghan Markle and her husband, Prince Harry, attended the queen's Young Leaders Awards ceremony at Buckingham Palace (alongside Queen Elizabeth and David Beckham, naturally). There, the new duchess of Sussex was spotted in an outfit that looked, well, a lot like the other outfits she's been wearing to events lately. And so, it's clear: Meghan has found her go-to royal look.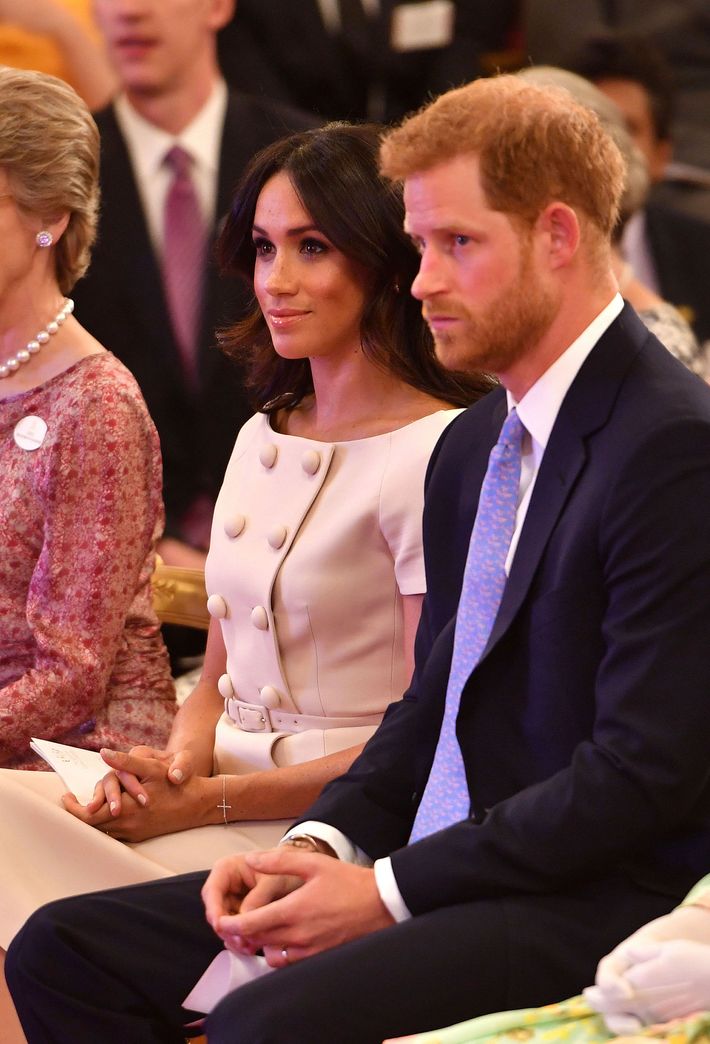 Meghan attended the awards ceremony decked out in a Prada light pinkish-purple boatneck shirt with double-breasted buttons, matching skirt and thin matching belt (and the royally-required pantyhose). She was also wearing the diamond cross bracelet that she received as a baptism present from the queen, NBD. With flowing hair and light nails, her look was very classic and elegant — and it falls in line with all the other light blush/white conservative outfits she's been wearing lately.
There was the (extremely similar) pink boatneck, buttoned Carolina Herrera shirt and skirt she wore to the Trooping of the Color …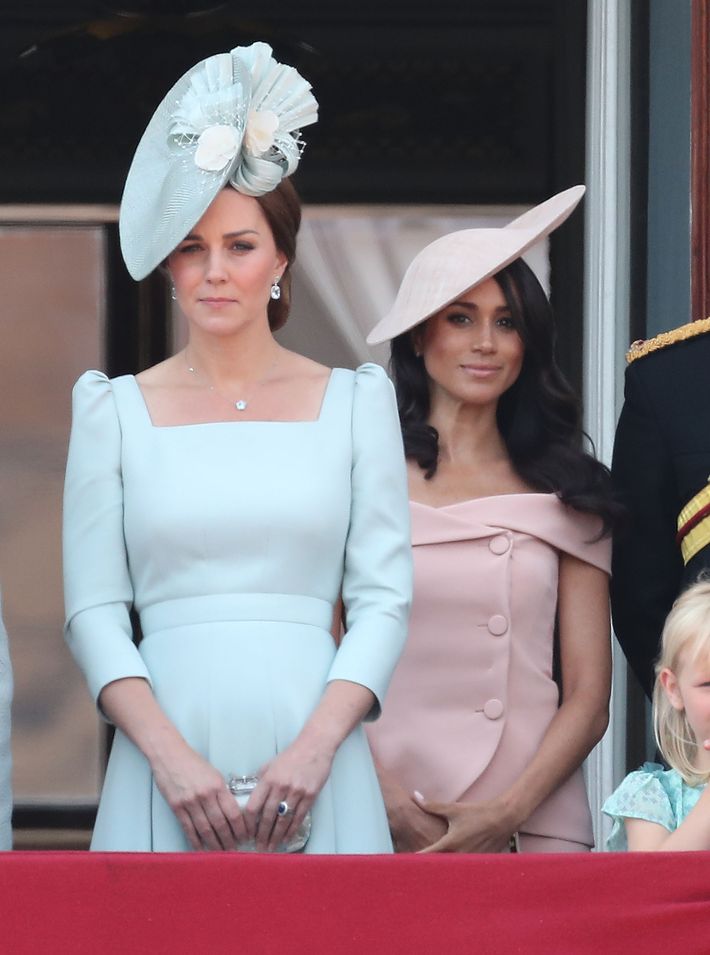 And of course, the blush Goat dress she wore to a garden party …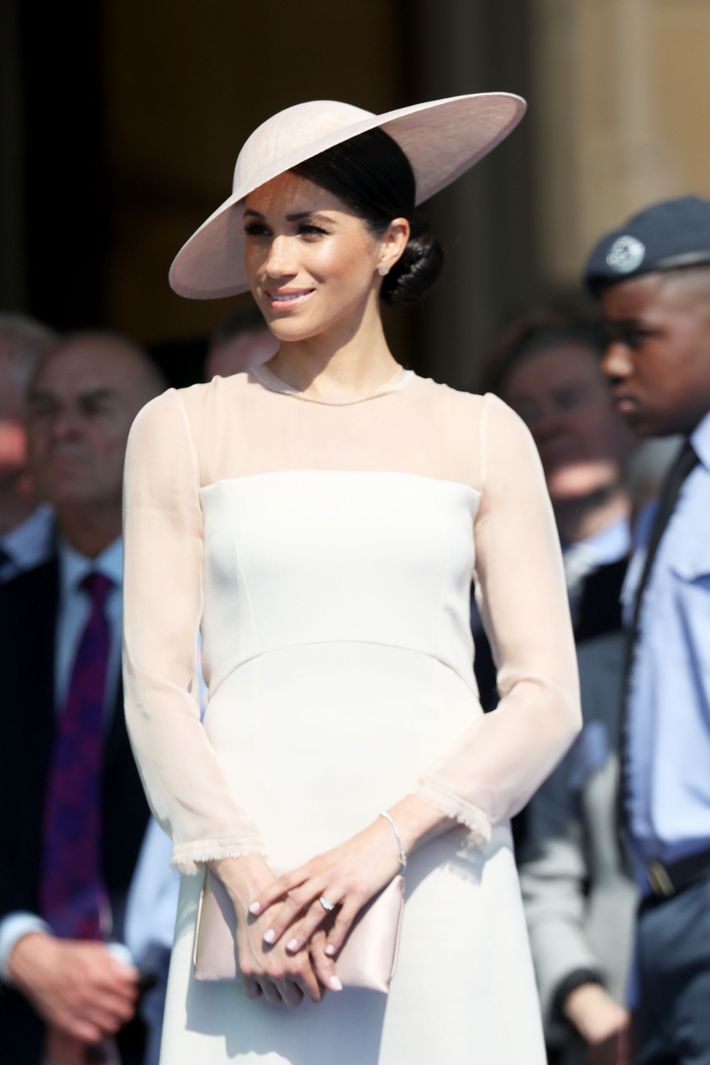 Beyond those looks, there's also the elegant white buttoned Givenchy dress (with accompanying small belt) she wore to the Royal Ascot horse race, the also-Givenchy off-white cape dress (plus belt) she wore on her cute road trip with Queen Elizabeth, and, oh yeah, the boatneck Givenchy dress she wore for her royal wedding.
We expect a lot of blush boatneck belted outfits in her future!