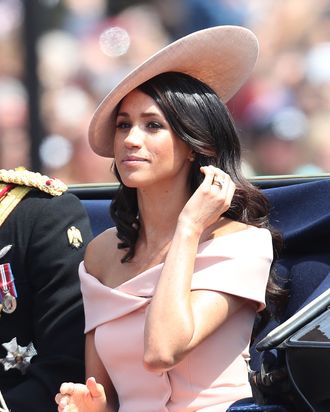 Meghan Markle.
Photo: Chris Jackson/Getty Images
On Saturday, something wonderful happened: Meghan Markle finally emerged from her (mysterious) honeymoon cocoon for Trooping the Color, the annual parade celebrating Queen Elizabeth's birthday.
Meghan, of course, wasn't alone at this event — she was joined by the rest of the British royal family — but we'd been so used to nearly daily pictures and coverage of the newly minted Duchess of Sussex in the buildup to and days following her royal wedding.
So, on Saturday, we were were relieved to see Meghan again after her two week absence from the public eye (for the aforementioned honeymoon and also rumored baby-making), which is why we have had a hard time focusing on anyone else at the event.
Look, here Meghan is with her husband (Prince Harry) — in a carriage of all things!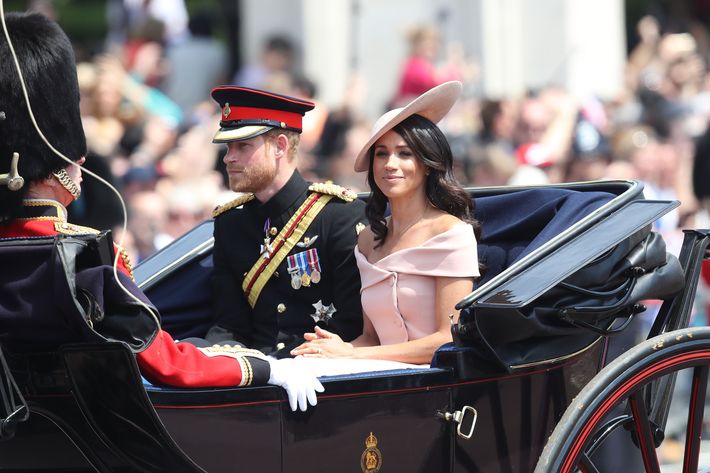 Meghan is wearing an off-the-shoulder pale pink bespoke dress by Carolina Herrera with a matching hat by Phillip Treacy. Doesn't she look nice? In our opinion, she definitely does! Apparently she is "going against royal protocol" by wearing something off the shoulder but whatever, who cares, she looks amazing, we now hate protocol!
And here she is with her sister-in-law (Kate Middleton) at Buckingham Palace. Kate is wearing a lovely icy blue dress by Alexander McQueen and a giant hat by Juliette Botterill, but look at Meghan behind her!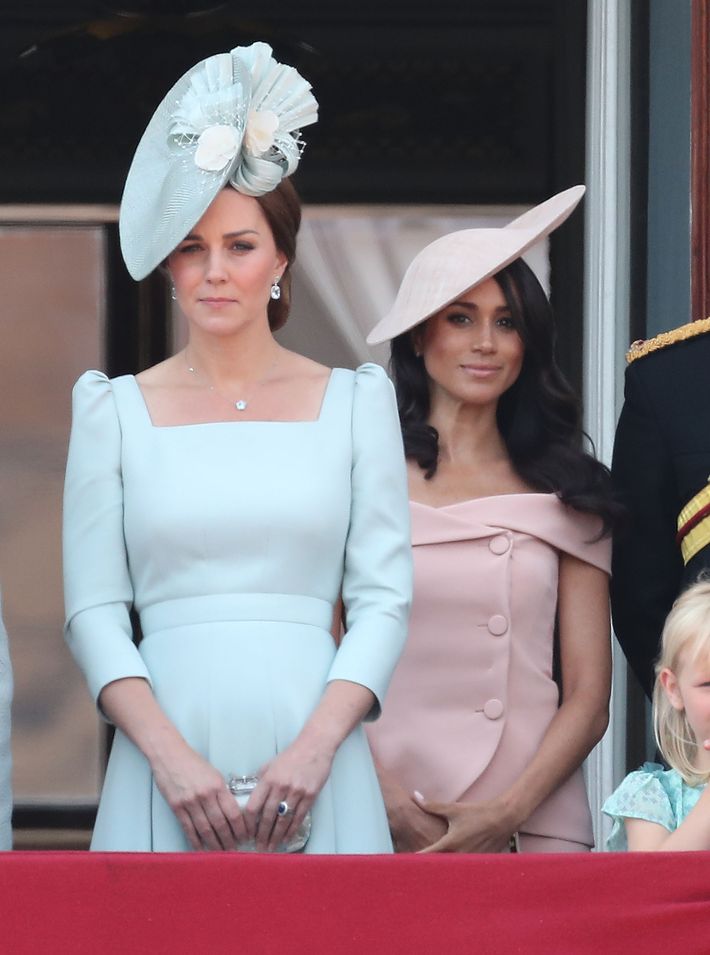 There's even video of Meghan (and Kate and Prince Harry) curtsying to Queen Elizabeth.
And can you spot her in this crowd (of royals)? She's in between Queen Elizabeth and Prince Charles. Front and center (and also behind)!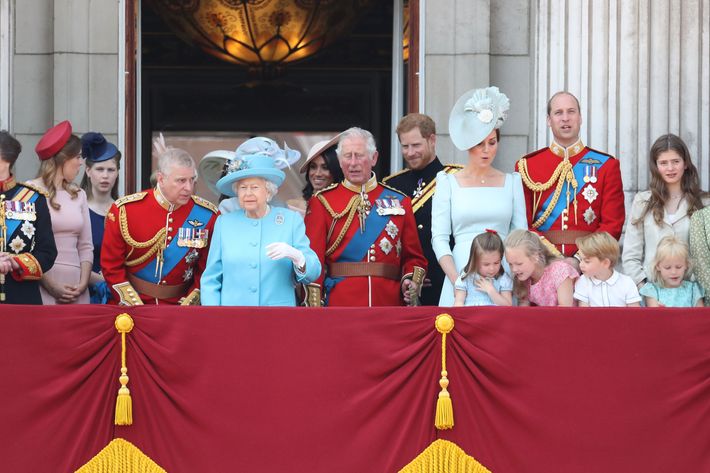 What a joyous day for us! Welcome back, Meg.