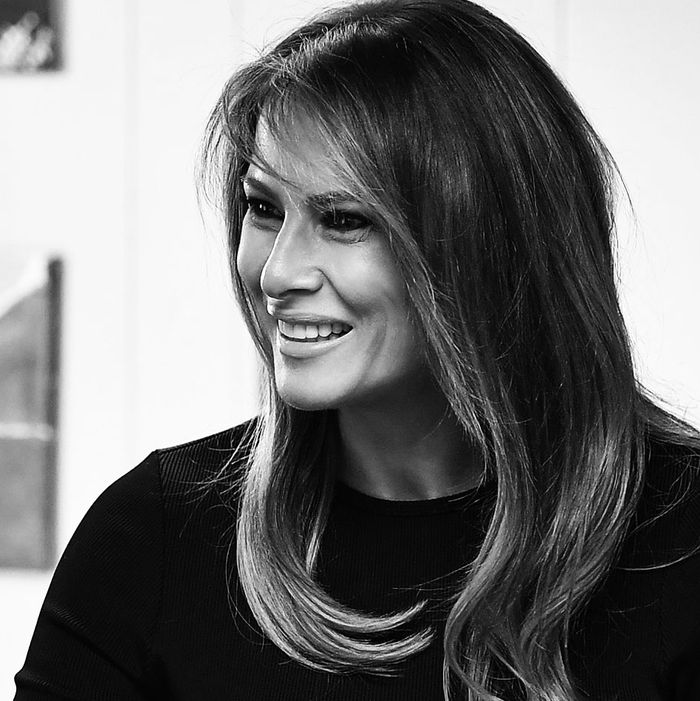 Melania Trump.
Photo: Mandel Ngan/AFP/Getty Images
On Thursday, Melania Trump made her second trip to visit children brutally separated from their parents under her husband's cruel and inhumane "zero tolerance" immigration policy. In Arizona, the First Lady stopped by a facility that houses 121 children — 81 of whom were separated from their parents by the U.S. government. And instead of, oh you know, talking to these young children about how they're coping with being away from their parents, she asked if they've made friends yet.
This time around, Melania seemingly left at home the controversial "I really don't care, do u?" jacket-heard-round-the-world she wore on her last trip to visit kids who had been ripped from their parents at the border. During her Thursday trip, the First Lady visited a U.S. Customs and Border Patrol facility before heading to the Southwest Key Campbell shelter for kids. According to CNN, the First Lady spent time with children who were separated into different rooms.
In the first classroom, which was filled with boys and girls around 5 years old, Melania said, "Hi! How are you?" as the children did arts and crafts. She then asked, per CNN, "Did you make friends?" And in a second classroom, containing kids ages 5 to 7, the First Lady once again asked a girl about her friends. She also apparently said "Wow, hi!" as she walked into the room.
Another room was occupied by babies and toddlers — CNN notes that four babies were with their minor mothers, while the others had been separated from their parents. One of the mothers told Melania that she and her 14-month-old baby had been in the center for 12 days.
We wonder how she felt about this visit.