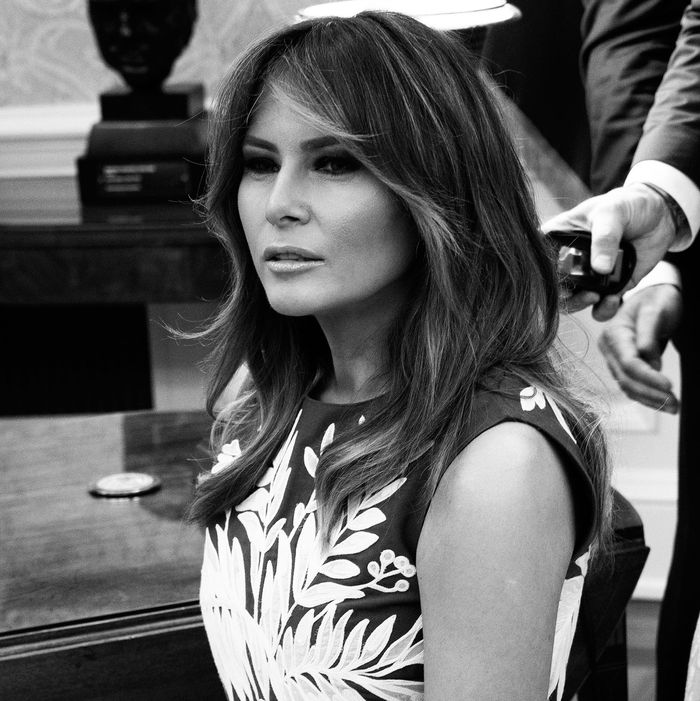 Melania Trump.
Photo: Chris Kleponis - Pool/Getty Images
As over 2,300 children remain separated from their parents at the U.S.–Mexico border, First Lady Melania Trump enjoyed a tea with Queen Letizia of Spain. Trump said that she spent her time with Queen Letizia discussing ways to "positively impact children." She is currently the only living woman who has held the office of First Lady who has not explicitly condemned the family separation policy, though she did release a vague, ineffective statement saying she "hates to see children separated from their families."
Presumably, she's referring to her Be Best campaign, focusing on online bullying and not the crisis at the border. Around the same time Trump tweeted, the AP broke the news that babies and toddlers were being placed in tender-age facilities away from their families. As a result, she's been slammed on social media for her tone deaf message.
As always, there's something Melania Trump can do to help children in need, just as there's clearly something she can do to impact online bullying. Anyways, pass the tea.
There are more ways we can help families separated at the border. Please see here.