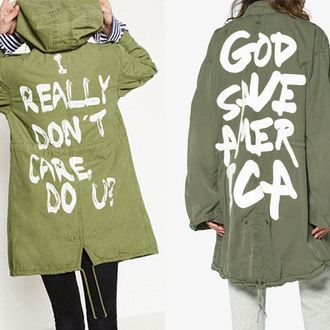 On Thursday, Melania Trump made a surprise visit to Texas to visit children affected by her husband's immigration policies. For the flight down, she made a sartorial choice that instantly became infamous: a $39 olive green jacket from Zara with "I REALLY DON'T CARE, DO U?" scrawled on the back in white paint.
Today, the brand R13 sent an email pointing out the similarity between that jacket and one in their line, writing, "seems Zara found 'inspiration' from R13's FW18 God Save America parka." Theirs features a slightly different message on the back — and retails for $895. R13 has also previously released a "Fuck Trump" dress.
After the first lady's jacket began making the rounds, her spokesperson told the Cut, "it's a jacket. There was no hidden message." Shortly afterward, the president offered up a contradictory explanation. "'I REALLY DON'T CARE, DO U?' written on the back of Melania's jacket, refers to the Fake News Media," he tweeted. "Melania has learned how dishonest they are, and she truly no longer cares!"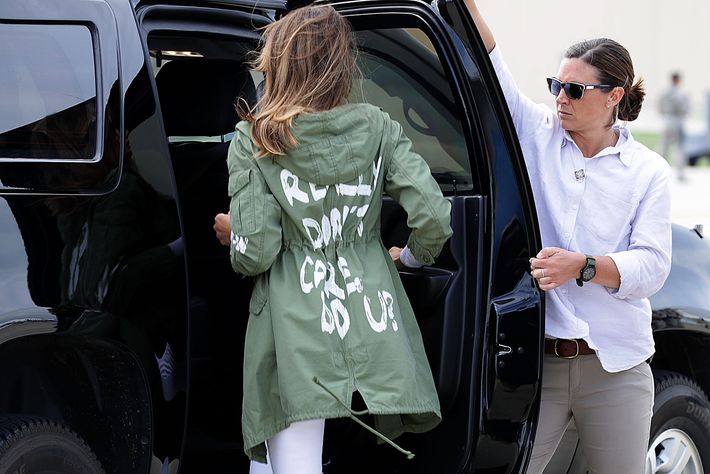 She then wore it again for the plane ride back.
Update: The Zara jacket is from the Spring-Summer 2016, while R13 claims they first showed their jacket in September 2016.