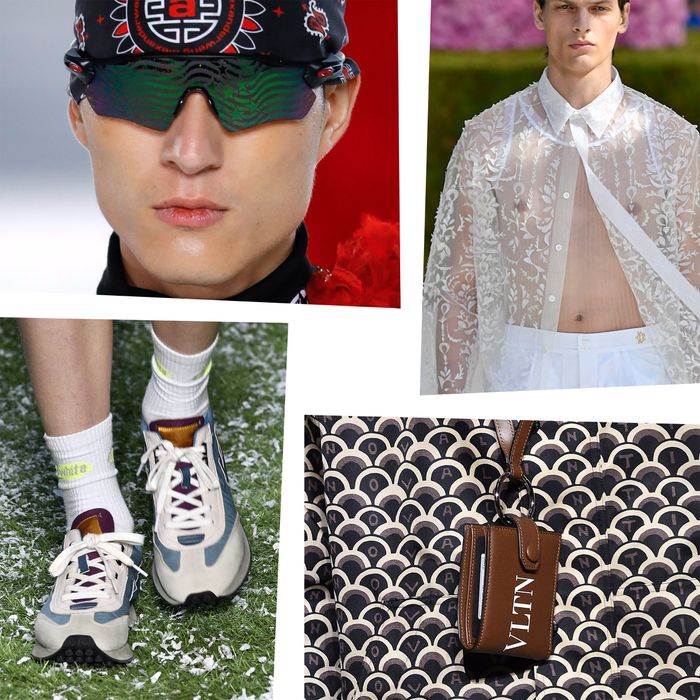 Clockwise from top left: Alexander Wang, Dior Homme, Valentino, Off-White.
Photo: Getty Images
I say this every season, but it continues to be true: What an exciting time it is to be a man with money who wears clothes!
A lot happened in fashion this month, mostly in Paris, where Virgil Abloh and Kim Jones made their debuts at Louis Vuitton and Dior Homme, respectively. Alyx by Matthew Williams also did a runway show for the first time, and Jacquemus debuted menswear — or, pardon me, his "man show" — on a beach in the South of France. Finally, Raf Simons returned to Paris after showing in New York (R.I.P N.Y.F.W.M), giving the world something it never knew it needed, which is shirts and bags that can hold your beer for you. (Your manny fanny could never!)
From where we were sitting, the men's shows seemed like a genuinely good time, full of man hugs and boys who look like dads and men who look like babies. Below, our breakdown of the trends we saw and (maybe) want to try.
Dad Socks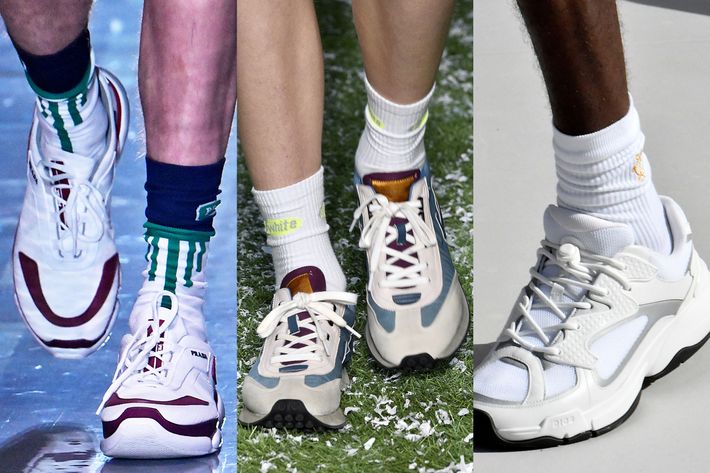 You simply cannot indulge in the "dad sneakers" trend if you are not also willing to put on a pair of dad socks. They should hit the sweet spot between your calf and ankle as to optimize the illusion of cankles. They should not give the impression that you are athletic.
Neck Wallets Are the New Fanny Packs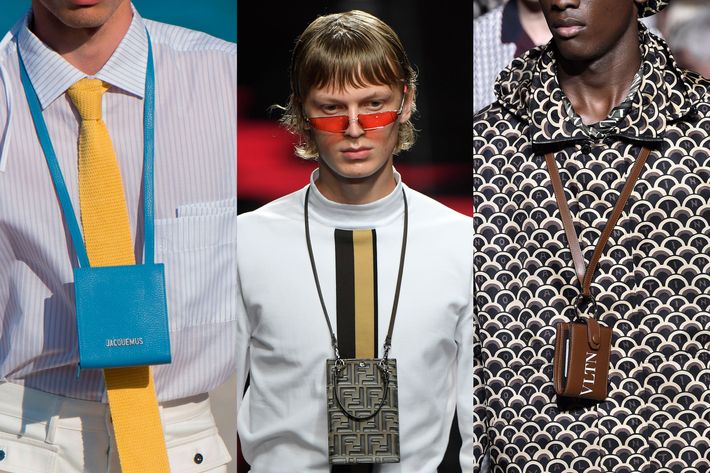 In the same way that sunglasses keep getting smaller and smaller, fanny packs are also in the middle of a renaissance. In the span of about a year, they've gone from waist bags to shoulder bags, and now they seem to be turning into necklaces. The look we've landed on is arguably more tourist-core than ever, resembling some combination of a passport pouch and Croakies. I'm not sure we can even really call this a part of the fanny family anymore. But look, Ma! No hands!
Showing Some Nip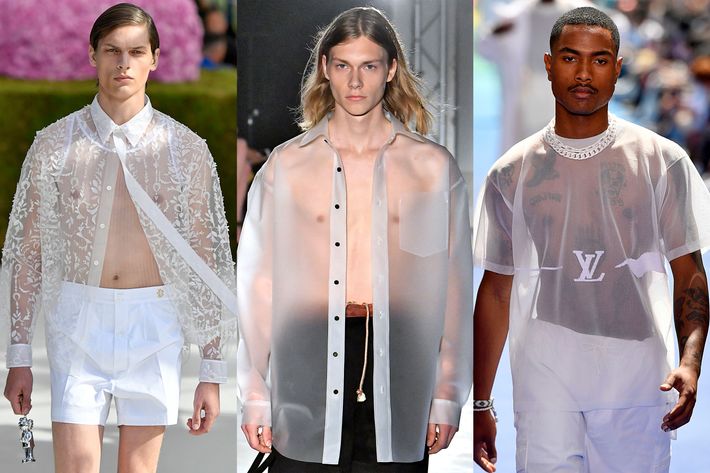 The women's runways were a parade of transparent accessories last season, but men are wearing plastic and mesh bags on their bodies because they're men and it's more socially acceptable for them to show some nip in public.
Cycling Sunglasses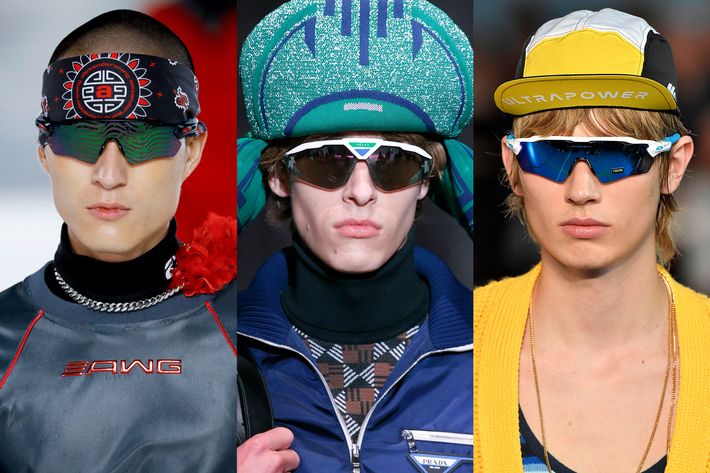 Apparently, Kim Kardashian West and her tiny-sunglasses-memo-writing husband Kanye West are the ones dictating the world's eyewear, because ever since Yeezy started doing Oakley-esque cycling frames, the rest have followed. Alexander Wang even collaborated with Oakley for his most recent show. This is all in keeping with the Kardashians' newfound love for bike shorts, plus the now-ubiquitous gorpcore trend.
Turts on Top, Shorts on Bottom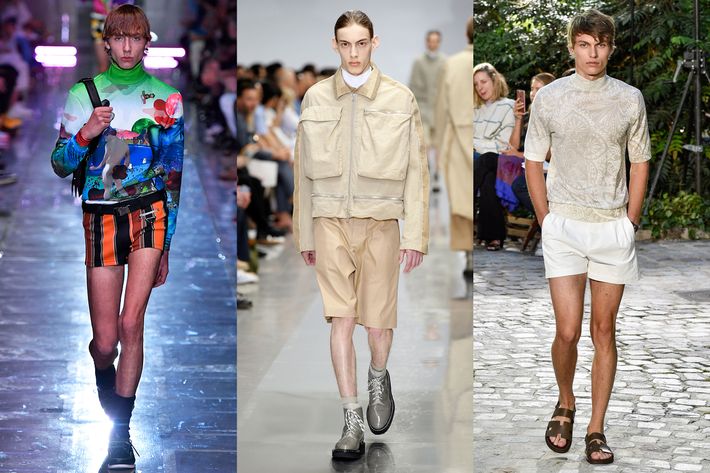 If you've retired your first-date turtleneck due to the summer heat, it's time to crawl under your bed and get it out of that Container Store box. We're getting some Call Me by Your Name energy from these short-shorts, which were all over the men's runways last season as well. But the addition of a wetsuit-like turtleneck on top feels revolutionary.
Looking Like Ali G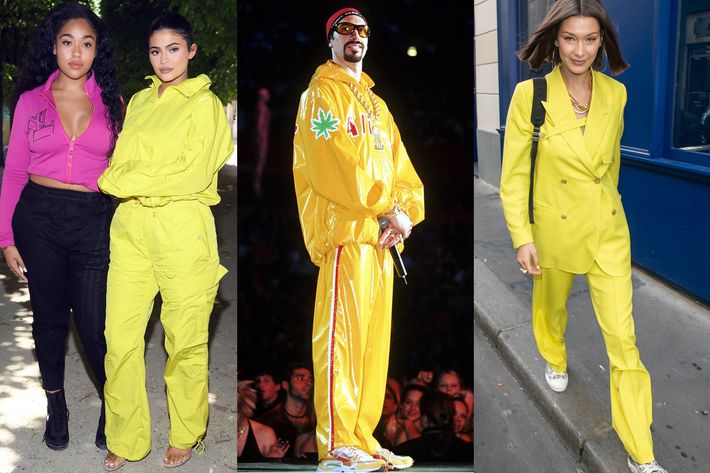 Fashion imitates life. Life imitates memes.
Summer Goth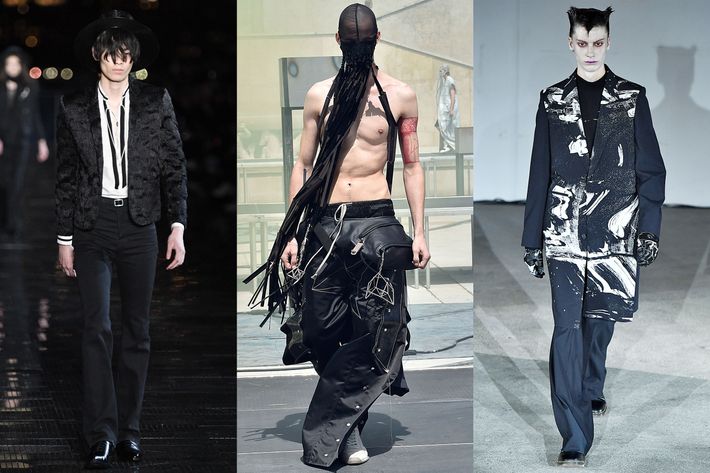 If we're wearing turtlenecks in the summer, then we might as well lean into all black, too. See you at Hot Topic!
Jeans Like the Ones You Wore in High School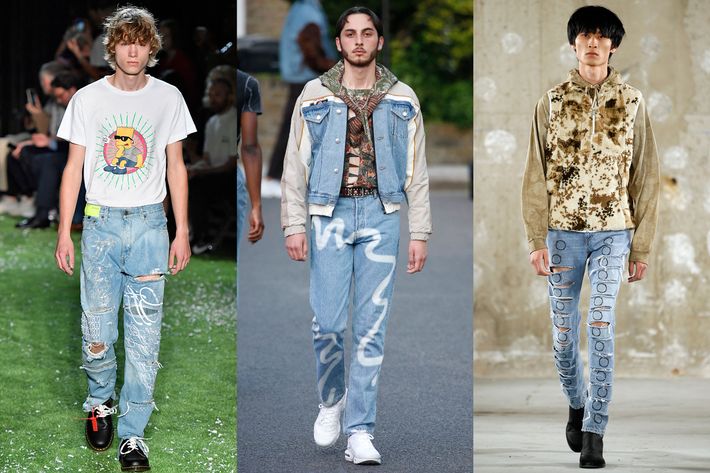 Maybe this stonewashed denim trend is part of the more general '80s revival happening in fashion? Anyway, it's bringing us back to a time in our lives that we've repressed. If you're into it, though, just grab a Sharpie or some White-Out and go to town during math class.
Flubber-core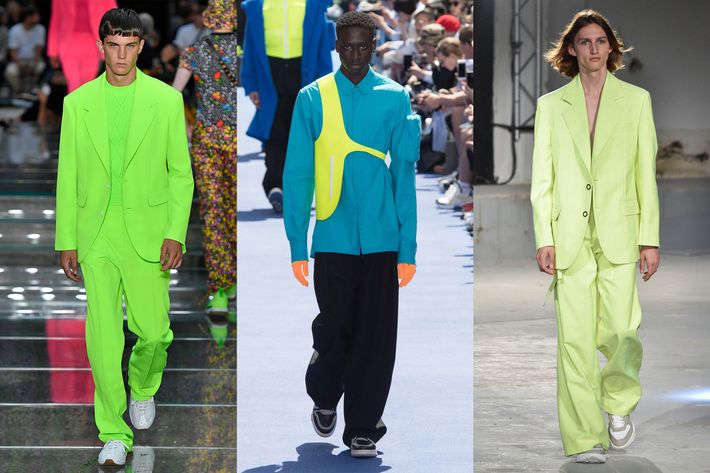 The ooey-gooey trend you're seeing all over Instagram has made its way to fashion in the form of slime-colored, neon suits. Maybe it's radioactive. Maybe it's a nod to Nickelodeon. Maybe it's a way to go straight from the office to a rave. Whatever it is, this trend makes us want to rewatch the classic film Flubber starring Robin Williams.
Big-Boy Overalls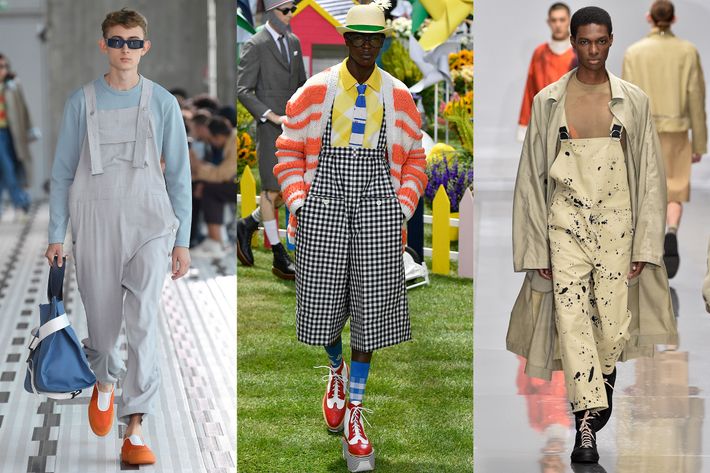 Very excited to see this on the streets of Soho.