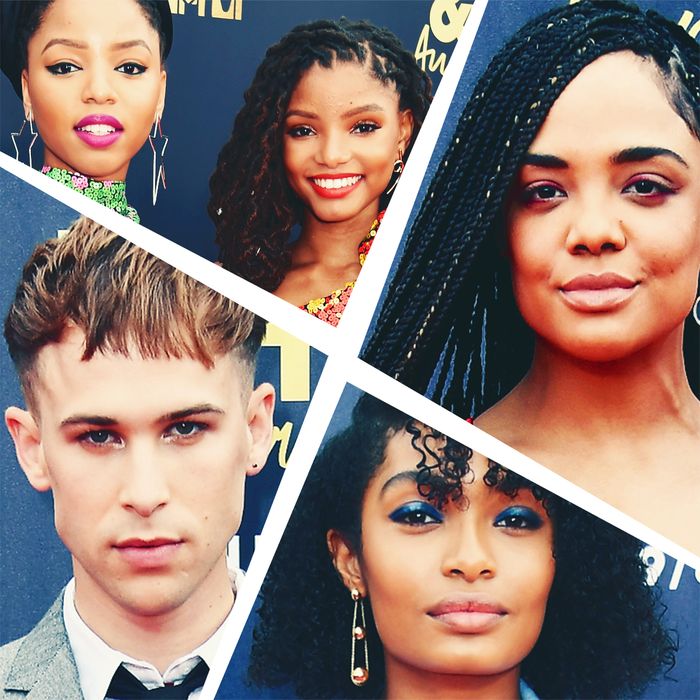 If we're being totally honest, it wasn't hard to pick the best looks from the MTV Movie & TV Awards Saturday night. Let's just say the red carpet had a lot of … personality. Thankfully, there were a handful of celebrities in attendance whose stylists weren't on vacation. They made up for a lackluster evening with some fun-but-not-ridiculous looks.
Take Chloe and Halle, for example, who wore colorful, complementary Marc Jacobs dresses that were belted at the waist. With their arm-length black gloves, these two teenagers looked sophisticated and elegant beyond their years — as did the cast of It. There were some interesting suits in the mix, too. Yara Shahidi, 18, wore custom Tory Burch, while Tommy Dorfman of 13 Reasons Why wore a Thom Browne uniform that looked as though it had been shrunken in the wash.
If anything, last night's red carpet proved that the future is bright and our young stars understand how to dress themselves best. Plus Tessa Thompson. Thank God for Tessa Thompson.
Below, see the five standout looks from the MTV Movie & TV Awards red carpet, which airs for your viewing pleasure on Monday, June 18.
Chloe and Halle in Marc Jacobs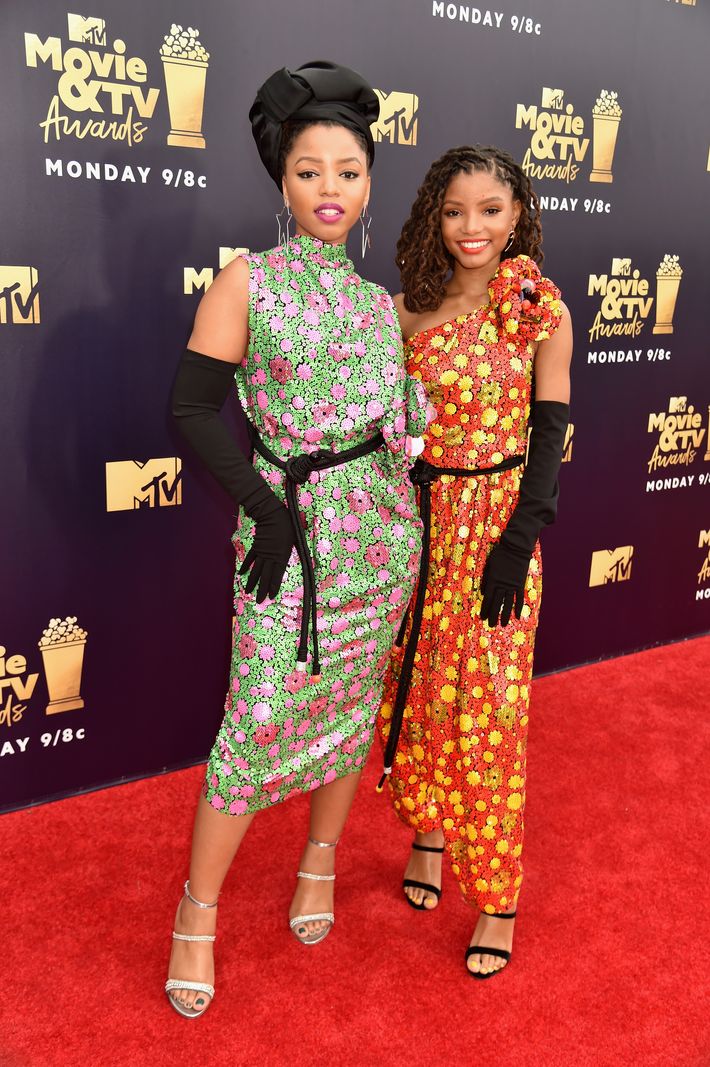 Tessa Thompson in Rosie Assoulin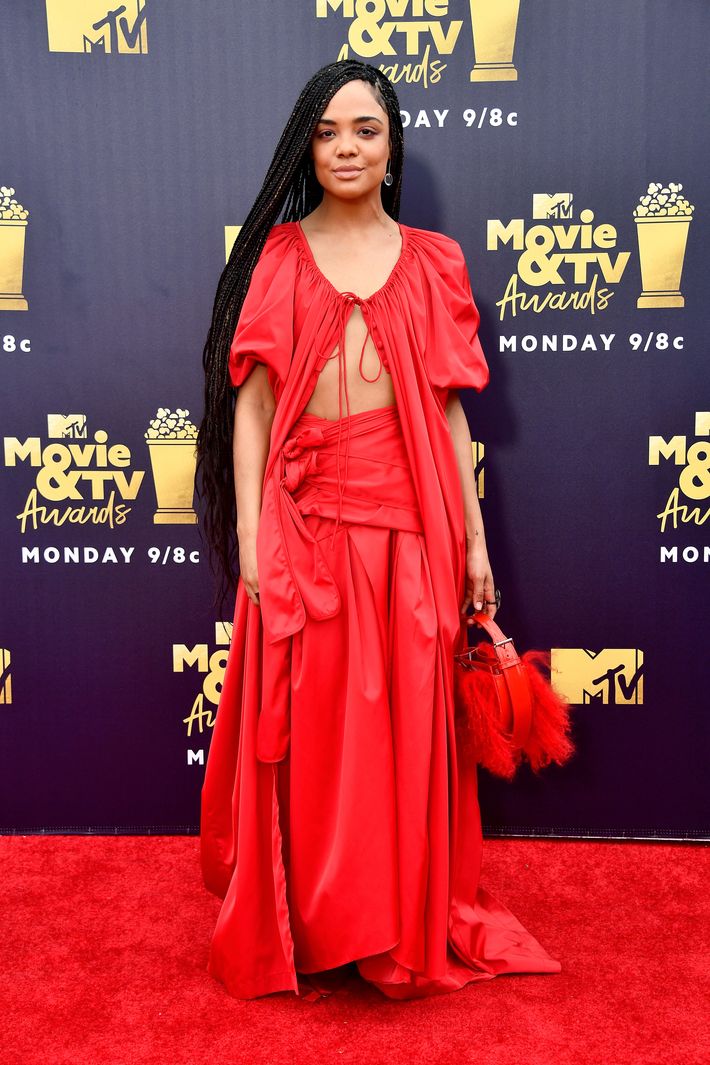 Yara Shahidi in Tory Burch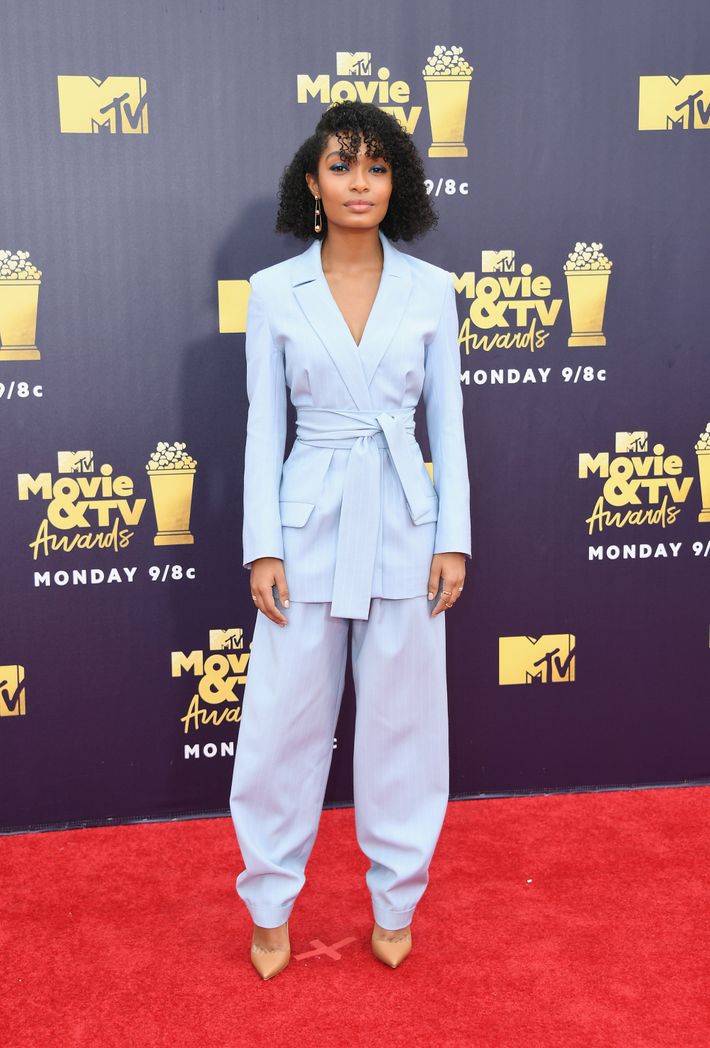 Tommy Dorfman in Thom Browne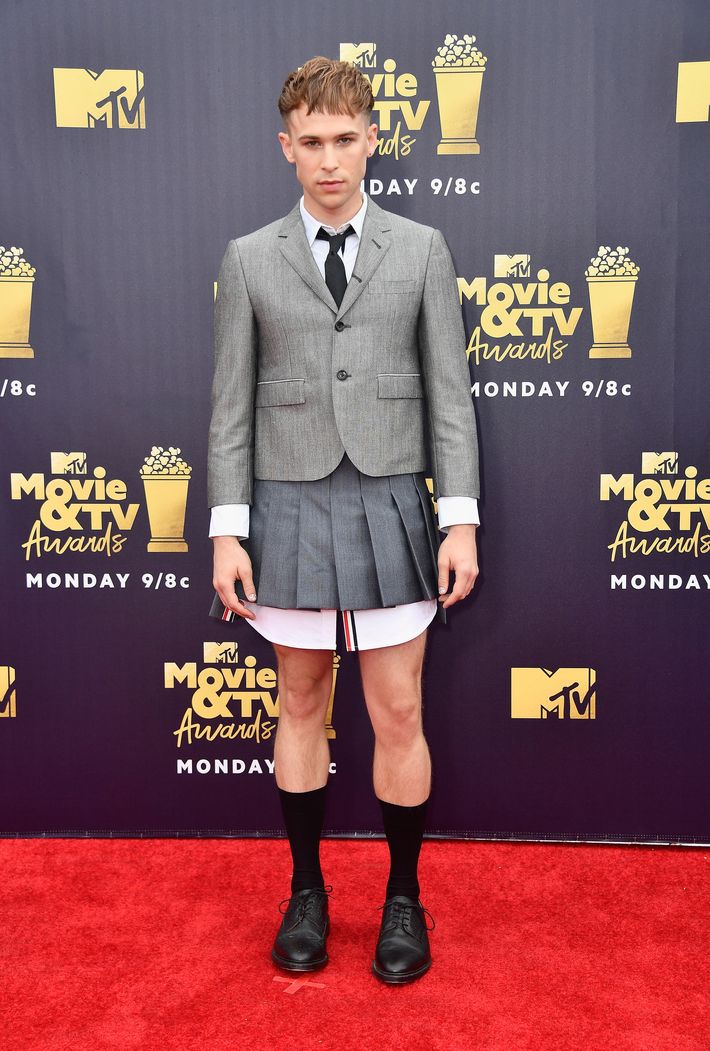 These Kids