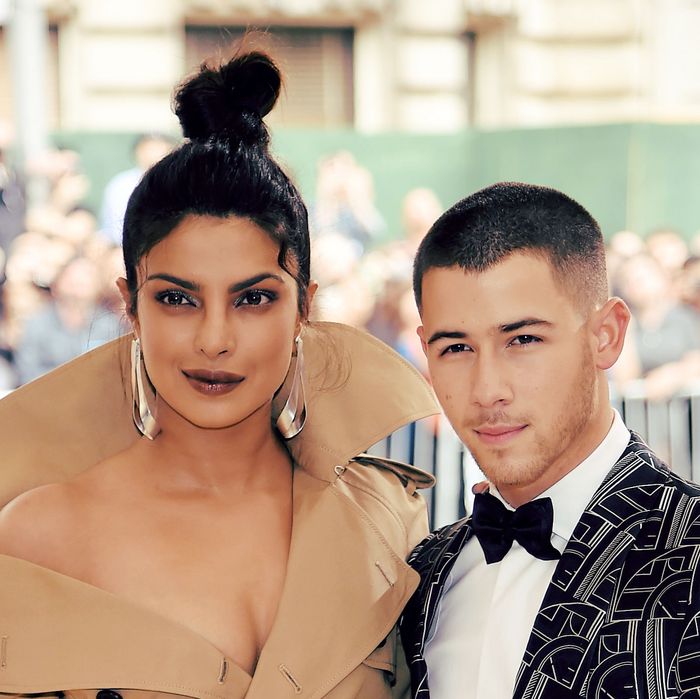 PriJonas.
Photo: Dimitrios Kambouris/2017 Getty Images
With all our focus on Petiana Grandavidson, it's easy to forget that there is another equally incongruous celebrity couple that deserves our attention. I'm speaking, of course, about Priyanka Chopra and Nick Jonas. (PriJonas? Chonas? Jopra? Discuss amongst yourselves).
The pair reportedly began dating last month, and already things seem to be moving pretty fast. According to People, the pair are currently on a trip to India together so that Jonas can meet Chopra's mother. Earlier this month, Chopra joined Jonas at his cousin's wedding in New Jersey.
"They're very happy," says a source close to the couple. "It's getting serious."
Now all they need are matching tattoos.