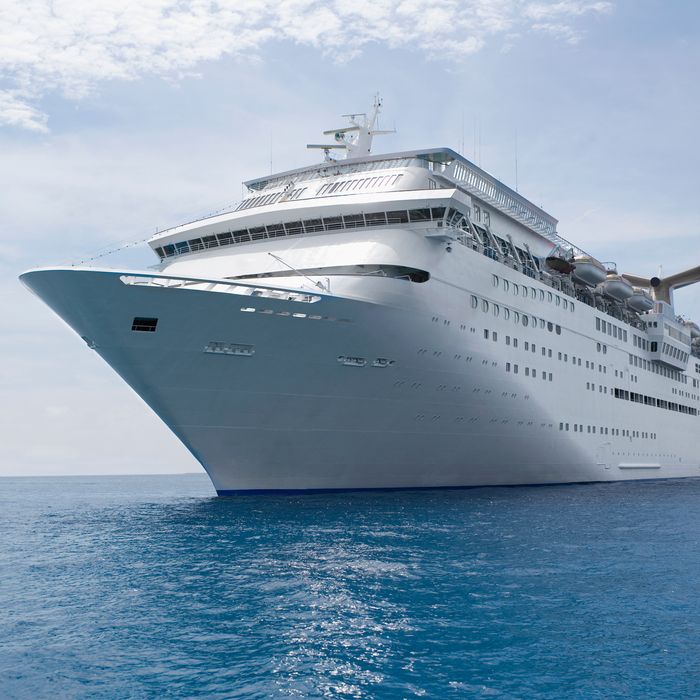 A floating toilet.
Photo: David Sacks/Getty Images
Cruise ships are, at best, floating megatoilets stuffed to the brim with greasy buffet food. At worst, they are the set of a reality-TV show.
According to the Daily Mail, a Royal Caribbean cruise in the Mediterranean descended into a "drug-fueled orgy" during the filming of Channel 4's upcoming reality series Shipmates.
People were apparently naked and barfing and having sex with each other all over the boat. One guest told the Mail the trip was "carnage on a new level of wrongness" and that they were "surprised no one died."
The debauchery was fueled by a seemingly never-ending supply of cocaine that dealers sold in bulk "meal deals" for roughly $345. "It was easier to get a bag of coke onboard than it was to get a drink," one source said.
"It was absolutely horrendous," said another woman. "I've literally never seen chaos like it. People vomiting into the swimming pool, you would have to step across crashed-out partygoers on the way to breakfast and people snorting cocaine from the backs of their hands up on deck."
The Shipmates cast, ten young people whose choices and circumstances brought them to this point in life, joined the cruise's 2,500 guests on a weeklong jaunt around the Mediterranean. The trip started in Barcelona on June 7, and went to Cannes, Ibiza, and Mallorca before returning to port.
One man said he and his friends got off in Ibiza and refused to get back on because it was "an insane and an utter joke of a cruise."
Daily Mail commenters, however, were divided. "This is fun?" wrote user Redboatme. "Please explain how losing your senses is fun, being totally dependent on others?" User "thrice divorced" gushed, "I want to go there! Sounds like a brilliant holiday."
I can see how this all might sound kind of alarming, but honestly, is it that different than a horny Saturday night at Union Pool?