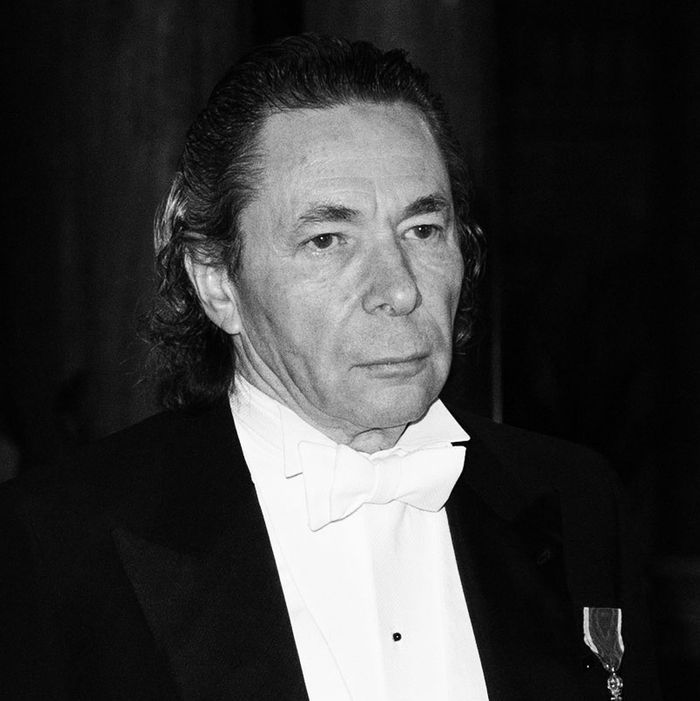 Jean-Claude Arnault.
Photo: IBL/REX/Shutterstock
In May, the Swedish Academy, the body charged with granting the Nobel Prize for literature every year, announced that it would not be giving out an award in 2018 due to a sex-abuse scandal that led to the resignation of several Academy members. Now, prosecutors in Stockholm have charged the man at the center of the scandal, French photographer Jean-Claude Arnault, 71, with two counts of rape. If found guilty, he faces up to six years in prison.
Arnault's accuser, a woman who has chosen to remain anonymous, says the photographer raped her in October 2011, and again in December 2011.
"In one of the suspected rapes there was violence," prosecutor Christina Voigt said in a statement. "And in the other she was asleep."
The plaintiff is one of many women to come forward with allegations against Arnault. In November, 18 women came forward to accuse the photographer of sexual harassment and/or assault. They told the Swedish newspaper Dagens Nyheter that Arnault used his stature as an influential figure in Sweden's literary and cultural scene to pressure them into sex, and that some of his crimes took place at Academy-owned properties. He was also accused of groping the heir to Sweden's throne, Crown Princess Victoria.
The accusations rocked the Swedish Academy, of which Arnault's wife, poet Katarina Frostenson, was a member. (The photographer has also been accused of leaking the names of Nobel Prize winners seven times since 1996.) Following the Dagens Nyheter report, the Academy was divided over whether Frostenson should remain part of the group, and three members stepped down from their seats in protest when it was announced that she would not be expelled. These exits were soon followed by those of the Academy's permanent secretary, Sara Danius, and then Frostenson herself, leading some to argue that women were being forced to take the fall for a man's misconduct.
Arnault, meanwhile, has denied all of the allegations against him. His lawyer, Björn Hurtig, told the Swedish newspaper Expressen that his client is "disturbed and resigned," and that he "says this is totally wrong and he is completely innocent of the allegations."
"There is extensive supporting evidence which will be tested in court," the accuser's lawyer, Elisabeth Massi Fritz, wrote in a text message to Expressen. "My client has felt very bad as a result of the events, and she has been violated and humiliated in a very serious way."
According to prosecutors, Arnault's trial will likely take place in autumn, behind closed doors.