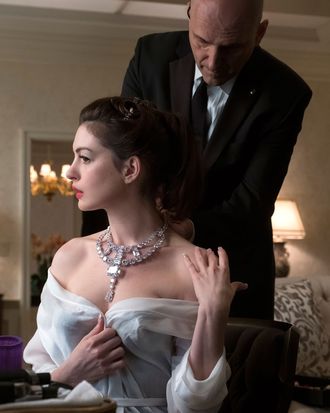 Anne Hathaway in
Ocean's 8
.
Photo: Courtesy Cartier
In addition to the eight female stars of Ocean's 8, a particular Cartier necklace plays a central role in Debbie Ocean's (Sandra Bullock) heist.
The plan is to steal the extremely valuable "Jeanne Toussaint" necklace right off the neck of actress Daphne Kluger (Anne Hathaway), who is coerced into wearing it to the Met Gala. To retrieve it, fashion designer Rose (Helena Bonham Carter) and her "assistant" Amina (Mindy Kaling) pay a special visit to the Cartier Mansion on 52nd Street, which was closed for two days for filming.
Named after Cartier's former creative director, the Jeanne Toussaint necklace actually existed in real life. It no longer exists in its full form, however, and it had to be re-created by Cartier's High Jewelry team especially for the film. The brand, which gets to call itself the exclusive jewelry partner of Ocean's 8, also loaned pieces for various cameos, including watches and accessories.
Because the necklace is so crucial to the film's plot, we've culled ten fun facts about it — including the fact that it was originally designed for a man.
1) The necklace is a tribute to Jeanne Toussaint, Cartier's creative director in the 1930s, who played a decisive role in establishing the Maison's stylistic identity.
2) The original necklace was designed in 1931 for the Maharaja of Nawanagar by Jacques Cartier. Described as "the finest cascade of colored diamonds in the world," it was, according to Jacques Cartier, "a superb realization of a connoisseur's dream."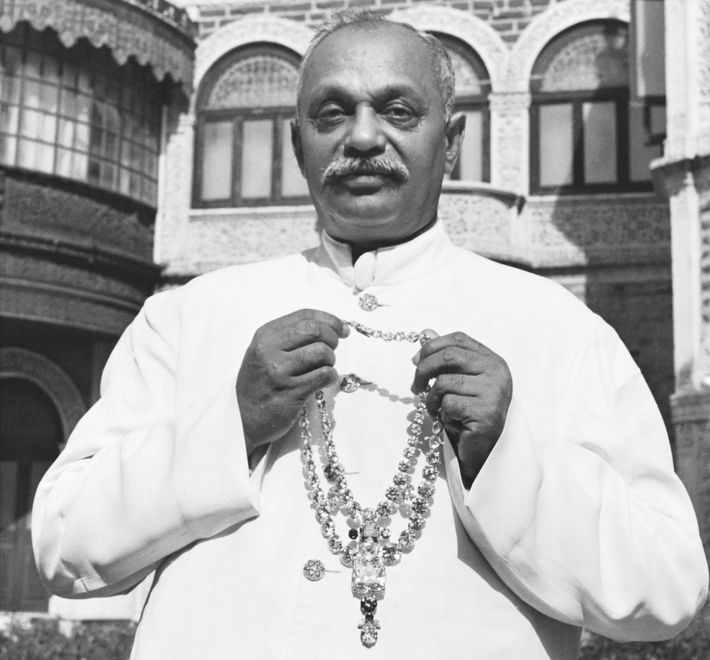 3) The total carat count for the original necklace, designed in 1931, was approximately 500 carats.
4) The original necklace no longer exists; however, Cartier preserved in its archives a design drawing and photographs of the piece and its owner.
5) To create the necklace for the film, Cartier mobilized the resources of its High Jewelry workshops situated at 13 Rue de la Paix in Paris, France.
6) The best jewelers were required to accomplish this feat in no more than eight weeks, a demanding task on top of their everyday assignments.
7) It took more than 4,200 total hours to create the necklace for the film, and between 10 to 15 artisans were involved in the creation.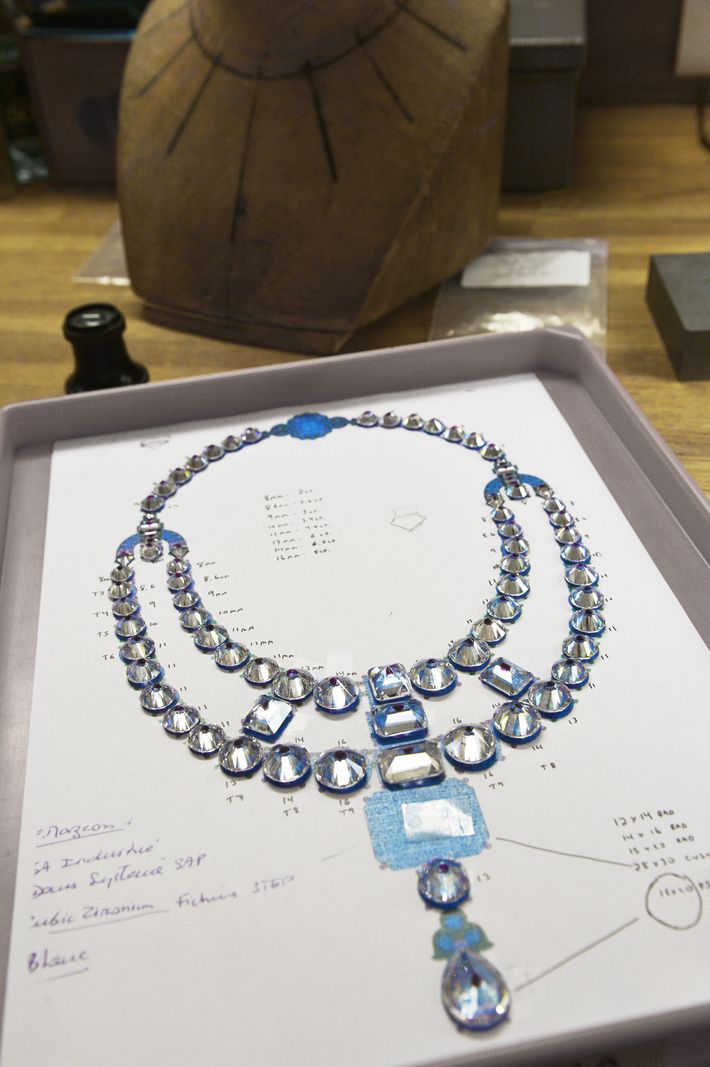 8) The necklace for the film was adjusted to Anne Hathaway's measurements and reduced by 15 to 20 percent of the original size, as it was initially designed for a man.
9) As the size of the necklace was reduced, if the necklace used in the film were to exist today, it would be around 450 carats.
10) The necklace had to be solid enough to withstand frequent manipulations during filming. Meticulous attention was paid to the finishing of the settings and polishing, as close-up shots would not allow for any imprecision.
To read more about the film's costumes, click here.