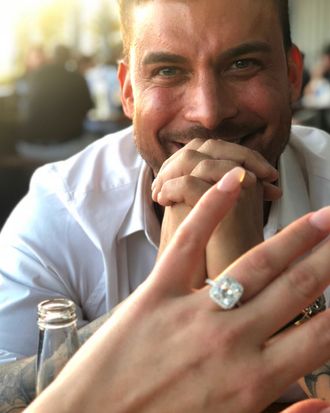 Photo: mrjaxtaylor/Instagram
On Thursday night, in a scene that played out across the many Vanderpump Rules cast member Instagram accounts we all dutifully follow and appreciate as they are fine enough stand-ins for Vanderpump Rules in the torturous months during which Vanderpump Rules is not on the air, Jax Taylor and Brittany Cartwright got engaged. Of the decision, Scheana said, "Next season on #pumprules ahhhhh!!"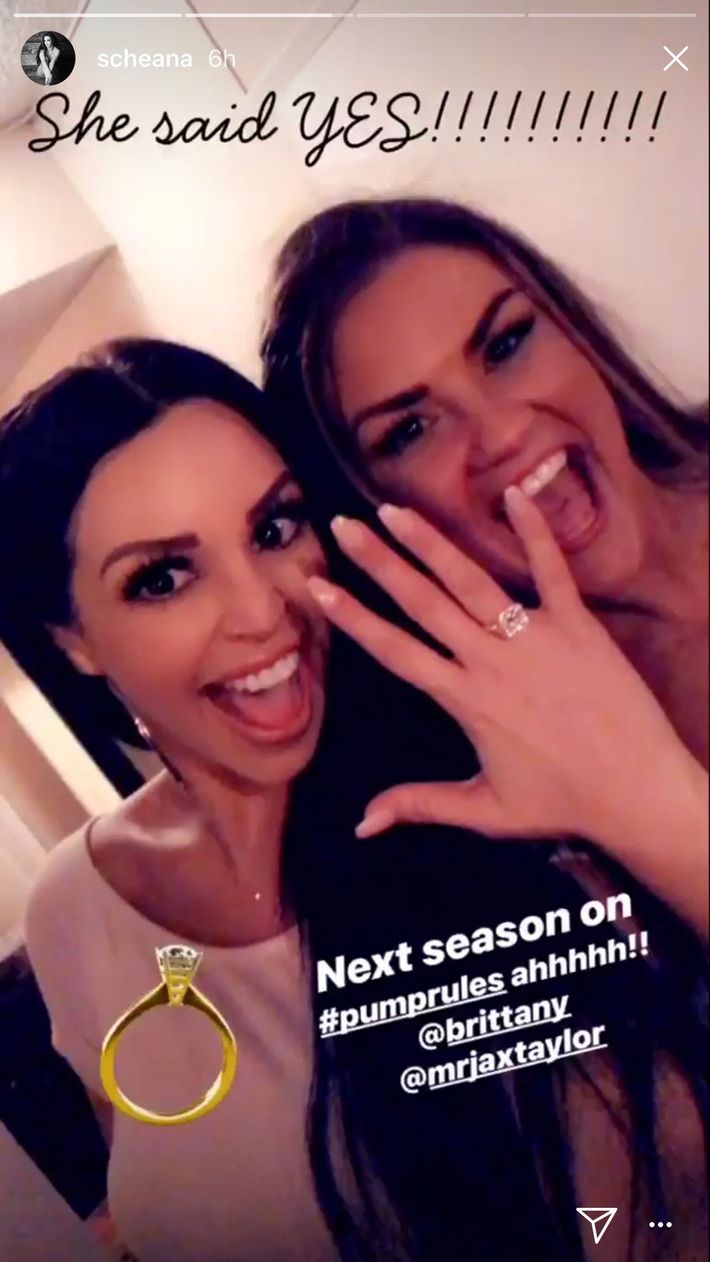 In his Instagram revealing the engagement, Jax echoed her promotional sentiment:
Okay. Listen. I'm going to speak candidly with you because times are tough and I consider you a friend. The world is not in short supply of things to fill your heart with dread. We know this. While it is natural to see this announcement and grieve for the wonderful, innocent Brittany and curse the dreaded, horrible Instagram both for bringing Jax and Brittany together and for covering us with the cloud of this announcement, I urge you not to dwell on it for too long.
Yes, okay — think about how Jax used his engagement announcement exclusively to plug his show, the person who gave him the ring, and the restaurant that granted him the space to propose, and let it go. Think about the time when he yelled "fuck you all" at least around Lisa Vanderpump if not at her, and let it go. The cheating — hold it for a moment, and let it go. There is nothing you can do here. The Reiki? Yes, okay, I'm thinking about it too. Now let it go. Get outside, if you can. Think of people other than the cast of Vanderpump Rules, at least for some period of time, as long as you can manage, though I know that might be difficult as TomTom is opening soon. Have a glass of water. Close your eyes and then open them again, refreshed.
Okay?
Oh, Brittany. Sweet Brittany.