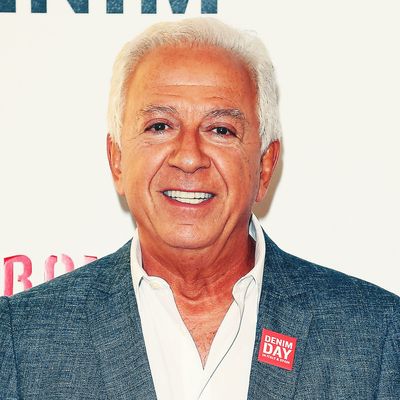 Paul Marciano.
Photo: Venturelli/Getty Images
Months after Guess models including Kate Upton accused co-founder Paul Marciano of "sexually and emotionally harassing women," Marciano has stepped down from the company.
A four-month-long probe found that Marciano has "exercised poor judgment in his communications with models and photographers and in placing himself in situations in which plausible allegations of improper conduct could, and did, arise." The company also said in a statement that Marciano had made "inappropriate comments and texts and unwanted advances including kissing and groping."
Marciano's brother was appointed chairman, and Marciano will remain on the board until January 30, 2019. He has not performed his daily duties since the beginning of the probe.
Upton was the first model to publicly accuse Marciano of harassment. She wrote on Instagram and Twitter that it was upsetting that the "iconic women's brand" still aligned itself with Marciano. Marciano denied her claims, saying he had never been alone with Upton.
In an interview with Time, Upton said he grabbed her breasts during a photo shoot and fired her after she wouldn't let him come into her hotel room. Guess and Marciano have settled with five victims, totaling $500,000.