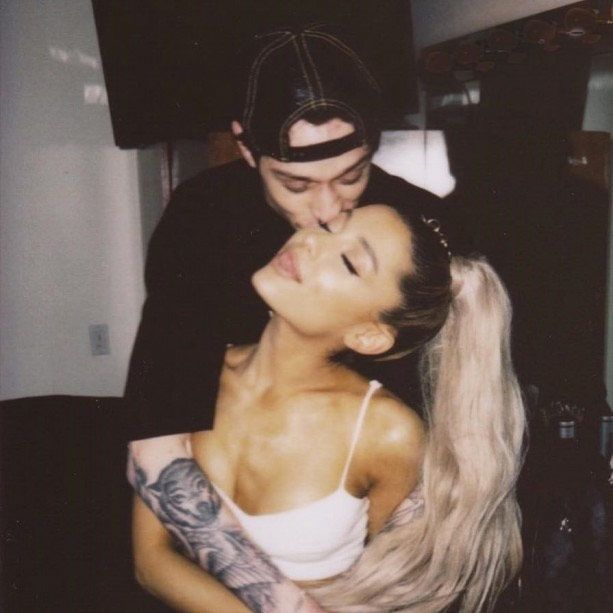 Pete Davidson and Ariana Grande.
Photo: arianagrande/instagram
Pete Davidson, we have established, has a good, satisfied, low-key confidence. Naturally, that energy led him to do karaoke with his Grammy-nominated fiancée Ariana Grande for her birthday. Last night, the two celebrated Grande's 25th birthday and the one-month anniversary of dating publicly with some karaoke.
Unsurprisingly, Grande is very good at karaoke. She's the one person allowed to sing "Love on Top" at a karaoke bar that isn't Beyoncé herself.
Well done, Ariana, well done. But the best number of the night was when Davidson joined in for "Bring Me to Life" by Evanescence. Davidson's part was mostly deeply grunting, "Wake me up." He's pretty good at screaming.
Expect more duets at their wedding. Hopefully with a more robust part for Davidson.