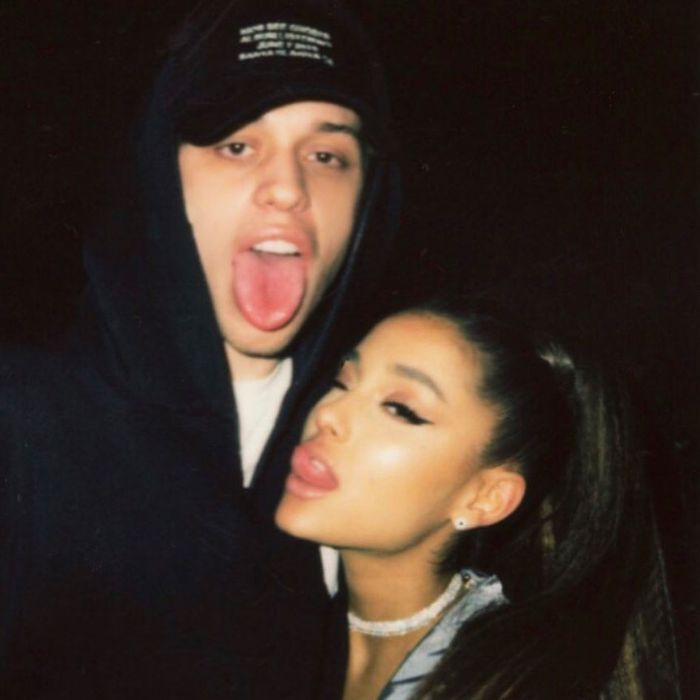 Pete Davidson and Ariana Grande.
Photo: arianagrande/Instagram
They may have already passed the "get matching tattoos" mark, but last night SNL star Pete Davidson confirmed his engagement to Ariana Grande using words. He appeared on Jimmy Fallon last night to share the good news.
As you would when interviewing a celebrity who just got engaged after a month, Fallon started the segment by teasing him, "You know you didn't have to get engaged to Ariana Grande to come on our show, " to which Davidson replied, "But I did though." He said being engaged to Grande was both "fucking lit" and like he had "won the lottery."
Despite the short timeline of their relationship, Davidson says he's garnered some respect from his fellow men, perhaps planning a speed engagement of their own. "Some people come up to me and say, Yo man, you give me hope. I didn't know I was that ugly," Davidson said. "I'm a lucky motherfucker."
Fallon later offered up his studio as the wedding location. Davidson agreed, but it may not be Grande's first choice. Watch the full clip below.