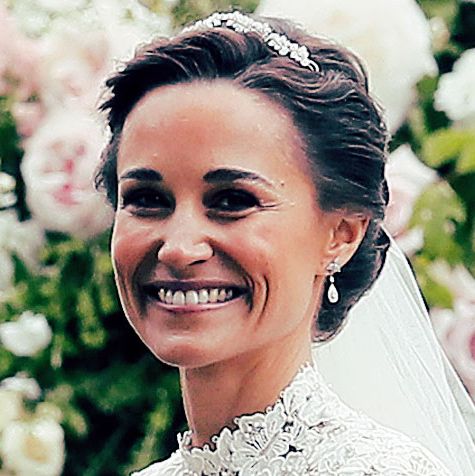 James Matthews and Pippa Middleton.
Photo: 2017 Getty Images
Remember back to the Royal Wedding 1.0, the one between Kate Middleton and Prince William. Kate's sister, Pippa, stole the show with her body-conscious (at least, by Royal Wedding standards) dress. Now, Pippa has had a wedding of her own to James Matthews and announced that she was pregnant with her first child while her sister Kate was in the early stages of labor with Prince Louis. She further detailed her pregnancy journey in her weekly column in a grocery store magazine, Waitrose Kitchen.
Judging by the column, Pippa is well on her way to becoming the official fit mommy blogger of England. Much of her column is devoted to outlining her exercise program now that she's expecting. She says, "I'm fanatical about sport," but "disappointed by the limited technical information what you can and can't do [while pregnant]."
Unlike her sister Kate, Pippa has not suffered from severe pregnancy sickness, which allows her to continue her life as normal, except for tweaks to her workouts. She didn't tell her trainer that she was pregnant through the first "riskier" months of pregnancy so she could continue her four/five-day-a-week fitness regimen.
"This being my first pregnancy, I had so many questions I felt were still unanswered," she wrote. "I wanted to know things like, would I strain if I served in tennis, are strokes of swimming safe, can I still do a normal yoga class if I avoided certain positions? Could I still work my abs?"
Her journey to fit-mommy blogging should come as no surprise to those who follow Pippa's post-royal wedding life. She's declared war on pancakes and followed an extreme diet before her wedding. Congratulations to Pippa on your pregnancy, and look up @diaryofafitmommy for ways you can work on your abs.