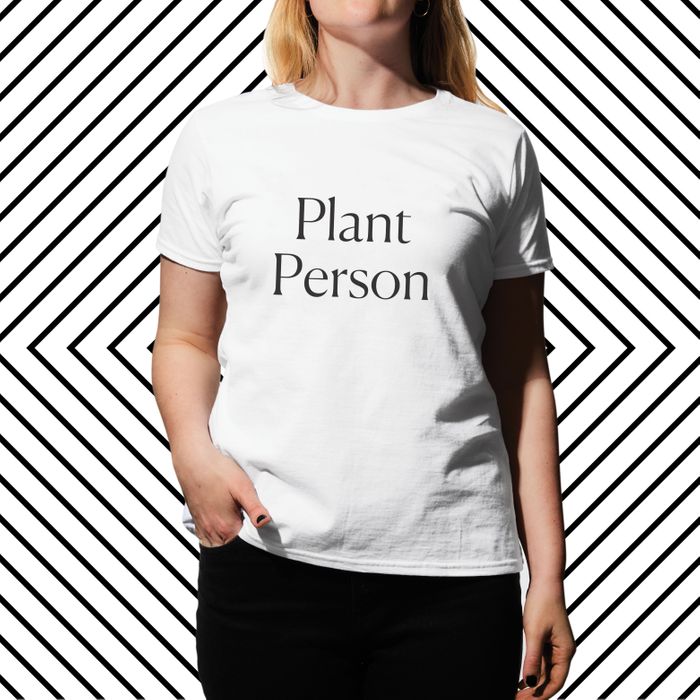 As promised, new and timely slogans that we're thinking about a lot will be added to the Cut Shop each week. Here's our latest addition!
At an event in Bushwick called Understory this spring, it became clear that plant people are not rare flowers — they're everywhere in New York City today. They buy exotic cacti, learn to cultivate mushrooms, and sip natural wine. They have pet hens in their apartments and spend their tax returns on succulents instead of statement bags. And then they meet up to swap stories about all of the above.
If any of this sounds familiar, you're a plant person. Here's a tee.
See all the Cut Shop T-shirts, here.