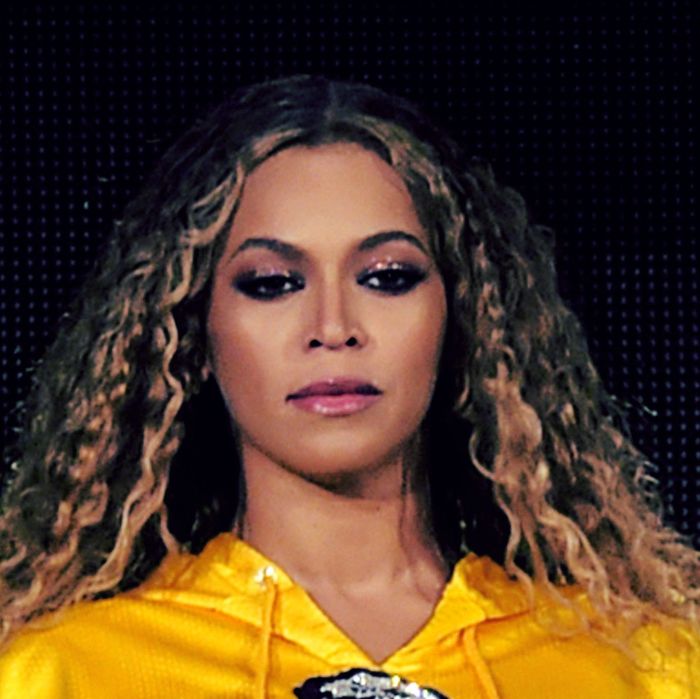 Beyoncé.
Photo: Kevin Winter/2018 Getty Images
She may have just given birth to twins, and embarked on a worldwide tour with her husband, but fans and tabloids are speculating that Beyoncé is pregnant with her fourth child.
Star magazine wrote in their print edition that sources claimed at Coachella doctors were concerned about Beyoncé's vitals backstage. A "tour insider" said, "She's rushing to change her costumes so that she can keep the bump covered up for as long as possible. Only a few have been entrusted with the news, but it doesn't take a genius to figure out what's going on."
The other evidence is pretty thin — she's worn a lot of coats and blazers over very cinched corsets during her tour this season, one of those outfits include a red heart over the stomach, and the number four is significant for Bey and Jay-Z.
Some fans who have seen the OTR II concert have been speculating that she might be pregnant.
Other fans are pointing out that she recently gave birth to twins and has a human body.
Beyoncé's no stranger to pregnancy rumors. After she gave birth to her first daughter, Blue, fans speculated when she would get pregnant again. Many went crazy interpreting everything as a sign, including holding her bag over her stomach. She finally confirmed that she was pregnant again with twins in 2017 with the most glorious (and most liked) Instagram there ever was. However, if Cardi, Kylie, and Khloé have taught us anything, it may be worth keeping an eye on.