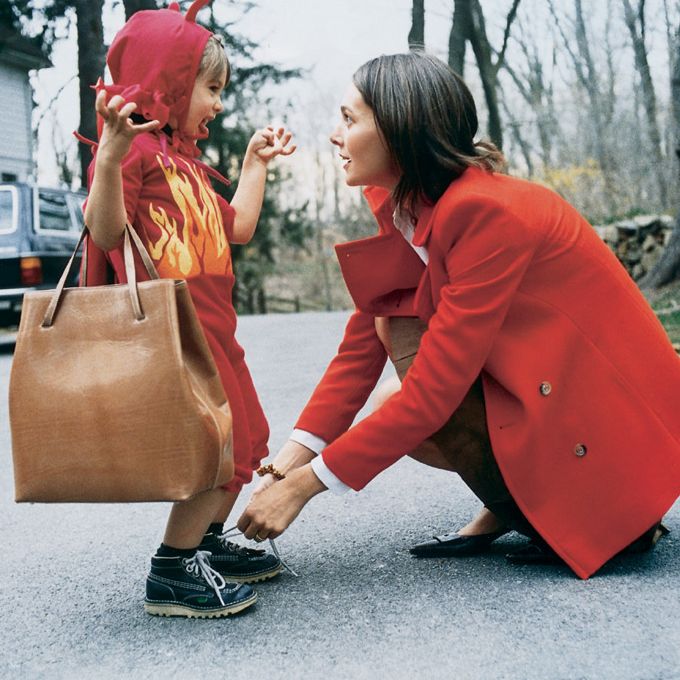 When Kate Spade opened her first store on Thompson Street, it was a revelation — as fresh and unpretentious as the peonies she kept in a vintage glass vase in the window. It's hard to even remember how different New York felt during the years in the late '90s when Spade made her ascent. Good shops were hard to find. Every block hadn't been sacrificed to a luxury condo. Her corner of Soho still felt intimate — and when I took a job during college as a salesgirl at the original, hatbox-sized store, I felt like I'd been invited into a dreamed-up world of creativity and old-fashioned wholesomeness.
It seems like just yesterday I was running my fingers over the shelves where it was my job to rearrange the iconic nylon box bags. The simple rectangular totes were a discreet status symbol for chic downtown women then, and I sold so many of them I lost track. In the shop they sat just so atop shelves made of salvaged wooden floorboards, which at the time felt impossibly exotic and exactly right. In fact, every aesthetic choice in that tiny space felt exactly right: the modern art on the walls, the limited color range of their first launch — navy, brown, gray, black. The Spades made no false steps, because they were inventing a business out of a shared vision that they'd been perfecting in their minds for years. It was a tribute to the idea of East Coast preppy culture, a love note to Salinger and Cheever, to the Kennedys, and to the early '60s, when Bonnie Cashin was designing for Coach. Their ads had the confidence and charm of a Wes Anderson film, a few years before Rushmore made his style instantly recognizable. They'd taken a love of WASP-y Americana and merged it with a winking downtown irony, in a formula that brands like J.Crew and Tory Burch would later emulate with great success. In retrospect, it's hard to appreciate how cool those simple handbags were, but their little black labels with white Baskerville letters set in lowercase paved the way for brands like Mansur Gavriel. The anti–"It" bag as "It" bag. In any case, they poured every bit of their lives — even her name —into the brand, and it worked.
Everything about that year in my life felt vivid, even though I only worked in retail and went to college. I lived a few blocks north of the store, in an apartment with two rooms and no bathroom sink. Outside of the shop, life might have been chaotic, but inside, everything was calm and under control. I loved going to work and was never bored, even when it was just me and Julia, my store manager, listening to Joni Mitchell and eating peppermints while we waited for customers. Julia would teach me how to wrap up the purchases in pink tissue, tying them precisely with three-eighths-of-an-inch, Kelly green grosgrain ribbons and attaching vintage wildflower-seed packets to the bows. I had never encountered such attention to detail and such an emphasis on casual perfection.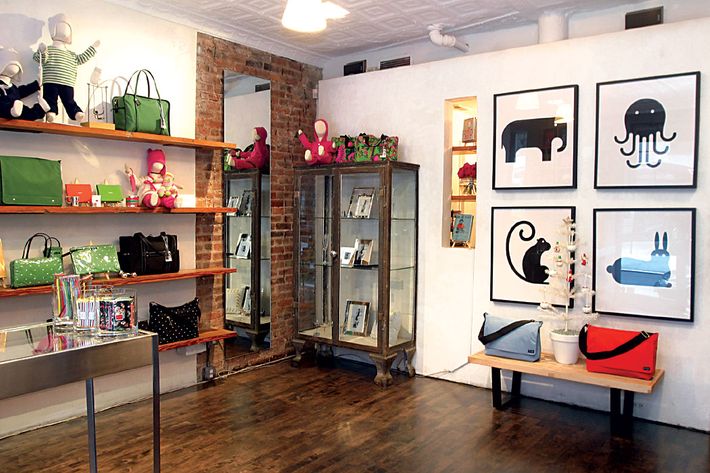 To be honest, I didn't totally fit in, but that didn't make me love the store any less. You didn't have to be personally invested in the preppy life to learn a lot working for Kate Spade. I learned that taste can be cultivated and that you can spend years refining it. I learned that aesthetics are their own form of intellect. I learned that even when things are not going well, it helps to have good manners and a sense of humor. I learned that a simple idea, done with conviction, can take you a long way, and that style could be both aspirational and attainable.
I try hard never to wallow in nostalgia, but today, after hearing the news about Kate, I was flooded with memories to the point of paralysis. The sadness that I feel over her death isn't just a sadness for Kate, or for her husband Andy and their daughter, or for all of their many close friends. Those are unspeakable sadnesses, mine to acknowledge but not mine to share. I'm sad because Kate Spade's death seems like an unimaginable outcome for the poised and impeccable woman I looked up to, whose work with her husband opened up my mind for the better. That shop in Soho was the scene of something exciting, a very special creative moment for Kate Spade and also for the city. I'm ever grateful to have been witness to it.