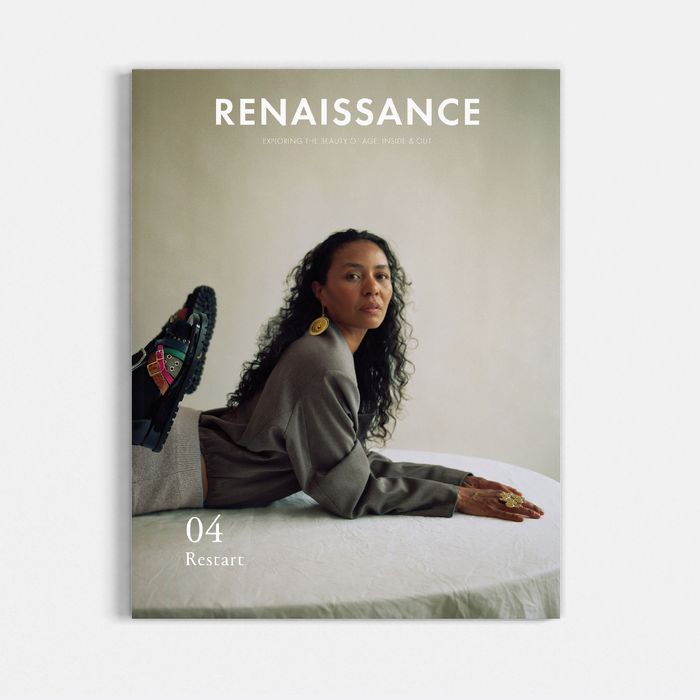 Model Johanna Ljunggren in issue four of Renaissance magazine. Photo: Angelina Bergenwall.
Mikella Lowe is the 40-year-old editor and creative director of Renaissance, a biannual fashion magazine that casts only models over 40 to appear within its pages. The magazine aims to "explore the beauty of aging" and is based in Sydney, Australia.
Lowe says she was 38, soon to turn 40, when she started feeling like magazines didn't represent her anymore. If there were older women on magazine covers, she saw Meryl Streep, Jane Fonda, or Oprah (women in their 60s and 80s), and they were often retouched. Lowe had already started The Digital Age, a lifestyle site for women over 50, so she decided to launch Renaissance in 2017.
The magazine's fourth issue, themed "Restart," will come out next Monday, June 25, and is available for preorder now. It features an interview, among others, with an American mother-daughter duo who moved to France to start a culinary school. Below, Lowe talked to the Cut about casting for diversity, her vision, and what it means to be 40.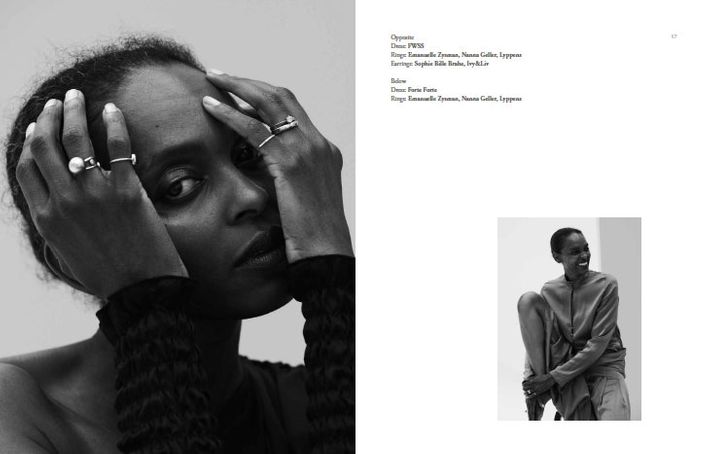 You just turned 40. What does that milestone mean to you? 
I'm very happy, I feel more comfortable than I did before. It's backed with research that women at 40 feel better about who they are and what they want to do and who they want to be, but on the outside it differs how women are seen. Women feel like they're being pushed out of the workforce or men are not interested in them. There's this message from the media that there's no room for you.
I wanted the magazine to say 40 is a beautiful time, a renaissance, a time to discover yourself. Maybe your kids left the house, you divorced, or maybe you just finally get to do what you want to do.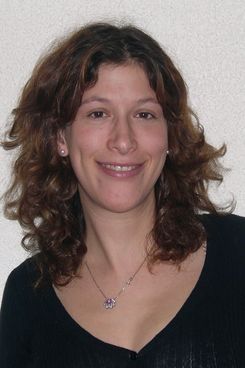 Why did you name your magazine Renaissance? 
I had a conversation with a couple I know, and I said, "Are you enjoying your retirement?" And they said, "I don't know why people call it retirement, it's a renaissance." And I said, "Can I take that? I love it." People say that when you age and turn 40, you decline, but you still have another 30 or 40 years. It's a time to make different choices, to have a second career, to have a third career. You can reinvent yourself, and I guess that's the message of the magazine. We explore the beauty of age. I've seen so many models and women over 40 who are so beautiful. You don't stop being beautiful. You have more confidence, and that makes you beautiful.
I'm not obsessed with age, but we do talk about things that go with it like menopause, breast cancer, long-term relationships, going gray. But we also talk about art and travel. We try to make it well-rounded journalism.
Your previous project, the Digital Age, was a site for women over 50 and was advertisement-free, so you had full control editorially. Does Renaissance have advertisers?
The three last issues were ad-free unintentionally. I'd love to have advertisers, but the kind of advertisers we're trying to get in the magazine are mainstream advertisers, and it's not easy, one, to get advertisers on a new magazine, and second, a new magazine with all of the women models who are older.
I can definitely say age is an issue. I actually thought age would be the biggest selling thing. I was hoping for a brand to see this.
They do like what we do, but we have two common answers: One is that they're not expanding their magazine portfolio, and the second one we hear is that they're not really interested in this group. But I think they know who are their clients and what's important for them. But we're working hard, we keep knocking on doors.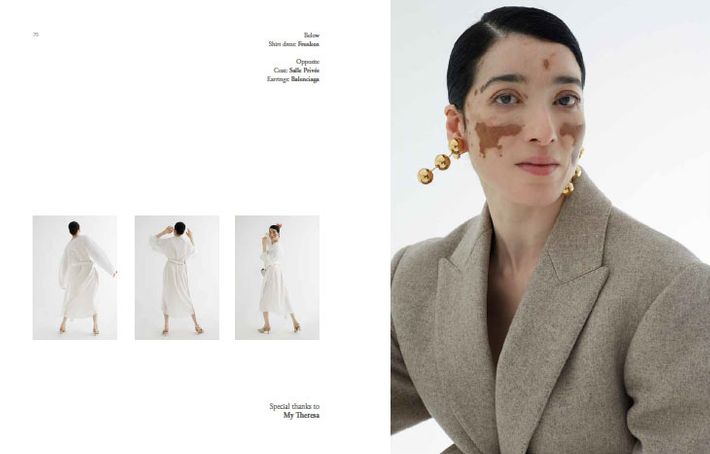 What has it been like recruiting older models?
It's been really easy because there's a section in model agencies called classic models. In this issue it's almost 50/50 dark skin and light skin, which was a goal of mine and important to me. Though, I do find it hard to find Asian women and bigger sized women who are older through the agencies.
I think the models we work with are such interesting individuals. They're in the stage of life where many of them are in their second career. In this issue, one of the models is a yoga teacher and wellness specialist — she has a blog. We try to incorporate this in our fashion shoots. So it's high fashion, but she's doing yoga poses and we incorporate the food and her career.
What do you hope this magazine accomplishes? 
I hope that it will convince or make sure more magazines have older women in them. Editorially, I know many magazines have the age issue, but I hope wonderful magazines like Vogue and Harper's Bazaar will have more women who reflect those who read the magazine. I hope that in the media when you see an older woman, they're not perceived in terms of anti-aging. I really hope we have competitors that are doing what we're doing because, as far as I know, we're the only ones who do this. I hope we all have advertising in our magazines, and I hope that brands will understand the value of communicating to this demographic. I hope women will feel like this is a platform that communicates with who they are and makes them feel good.
This interview has been edited and condensed. Scroll to see more spreads from the magazine; previous issues are here.