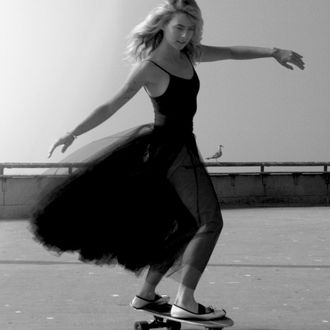 Photo: Courtesy of Repetto
Skateboarders clad in classic Vans are a dime a dozen in Venice Beach, but for their latest video series, Repetto is showing us how fashion girls do it. The French brand — known for its classic ballet slippers — debuted the first installment in a new Instagram video series showcasing their upcoming exhibitions at the Repetto Studio. It features Lucy Jean, a former dancer who is the founder of an all-girl skate crew, GRLSWIRL, which aims to "bring femininity" to the male-dominated sport.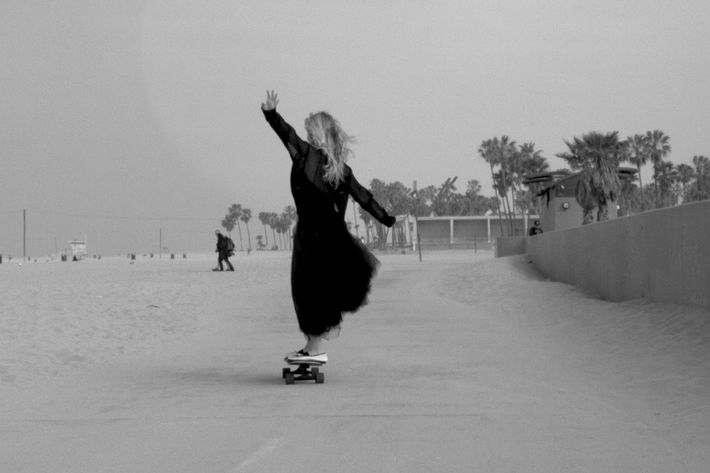 In the video, Lucy Jean gracefully skateboards her way through Venice Beach, wearing Repetto ballet flats and a long, flowing dress. She says, "When I have the wind in my hair and I can't hear anything because it's so loud, the wind flying by me and I have all my ladies around me, I feel … powerful and liberated and strong." Check out Repetto's video and more images from the project below.