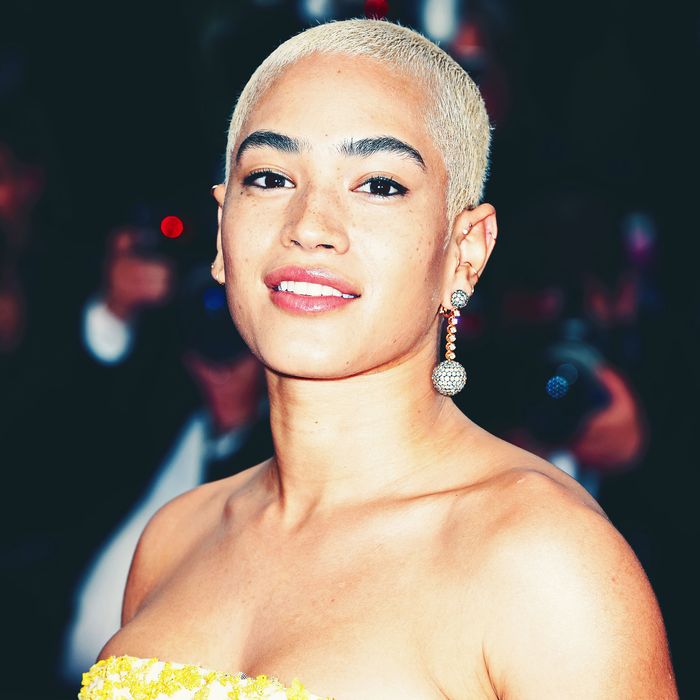 Mette Towley.
Photo: Pascal Le Segretain/Getty Images
Since N.E.R.D.'s "Lemon" music video dropped, dancer Mette Towley (Rihanna shaves her head in the beginning) has inspired several choreography videos, including one by Serena Williams. And she clearly inspired Revlon, because the company just signed her as their newest global ambassador and creative consultant. Her main job: to "live boldly," just like Revlon's campaign says.
As part of her new ambassadorship, which was announced today, Towley will promote Revlon's Volumizing Mascara. The product launched last month and promises that it won't smudge or flake for 24 hours. Since she's always dancing, Towley made sure the mascara is sweatproof, along with her other favorite Revlon products.
Revlon said they signed Towley because of her talent and passion for encouraging others to forge their own paths. "I'm very grateful and excited to have received this opportunity to partner with Revlon, a brand that supports my passion for beauty and the arts," Towley said in a statement. "I look forward to our partnership being a great catalyst to inspire others to embrace their individuality and live boldly."
While dancing isn't technically in her job description, she's already joined Revlon ambassadors model Ashley Graham and actor Gal Gadot, along with their enviable dance skills, for a couple of "Lemon" choreography videos that you'll want to watch at least twice and maybe even re-create.
Now, how about a full-length video with all of the ambassadors dancing to "Lemon" just for fun.