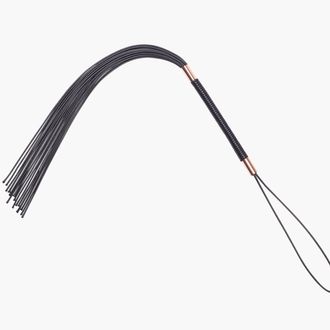 Savage x Fenty Kitty Whip, $24.
Photo: Courtesy of Savage X Fenty
Earlier this summer, Rihanna made all our underwear dreams come true when she launched Savage x Fenty, a new lingerie line celebrating all shapes, sizes, and kinks. Today, just hours before Drake's album release, her Savage "Xccessories" finally became available for purchase. Coincidence? Not in our fantasy.
The ten-piece collection is super affordable, ranging in price from $18 to $24. It includes a whip "small enough to fit in your bag" — as the press release states — plus pasties, garters, fuzzy handcuffs, and other silk bondage items in shades of melodramatic purple. (Rihanna fans are obviously horny, as one version of the whip and pasties have already sold out.) If you're Rihanna, these accessories can of course be worn outside of the bedroom.
"We want you to feel sexy and have fun doing it," said Rihanna in a statement. Okay!
See our favorites Xccessories below, and shop them all here.