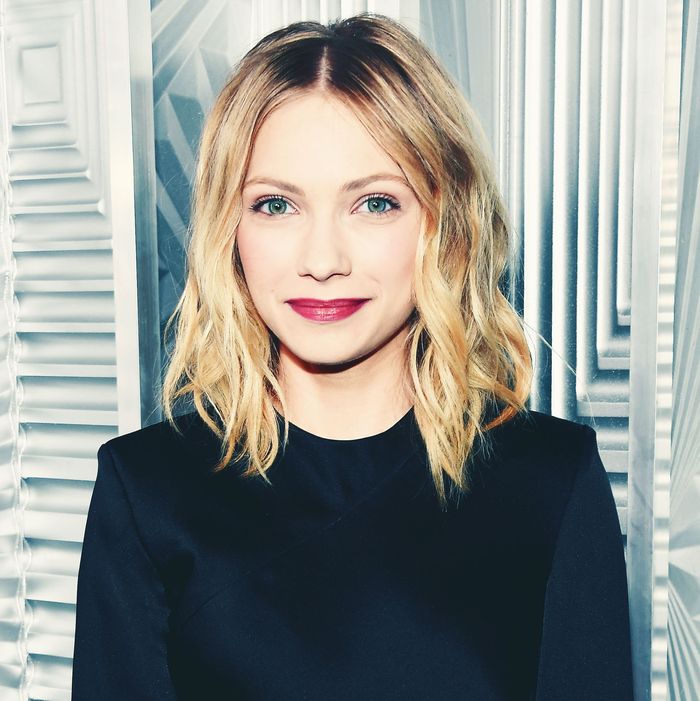 Tavi Gevinson.
Photo: Frazer Harrison/Getty Images for ELLE
In the golden age of spon-con, one partnership stands alone above the rest as truly fascinating: Tavi Gevinson and her apartment building, 300 Ashland. But just this weekend, Gevinson announced that she will say good-bye to 300 Ashland, and her partnership.
Gevinson, now 22, was a child-style icon who, at the age of 11, founded Style Rookie, which morphed into the online magazine Rookie. Gevinson has since gone on to act on Broadway and live in a sponsored apartment in Brooklyn. Let's look back at some of Gevinson's best #apartmentstories.
In the beginning, there was BAM
Gevinson's first #300AshlandPartner post was a blurry selfie saying she was pumped that she lived close enough to the Brooklyn Academy of Music to go all the time. She's cultured, okay? She was in The Crucible!
And then there were #ApartmentStories
Three posts in, Gevinson introduced the #ApartmentStories hashtag. In the first, she kept up the candid vibe with a self-deprecating caption and non-selfie picture.
Obligatory rooftop pic
Up until this point, only two of Gevinson's apartment posts were about the features of the building (there's a pretty cloud mirror in the lobby, and Tavi has a great view). I like to imagine the powers that be at 300 Ashland called her up to say, "Hey, Tavi, could you maybe show off the roof on a nice day?"
She's finally moved in! Gevinson started moving on March 2 (at least according to Instagram). On June 2, she announced that she was making progress on her move, despite the walls being bare.
300 Ashland gets a new deck
In one of Gevinson's more spon-y posts, she celebrated 300 Ashland's new deck, complete with balloon animals and a band. More features of the building!
The paid-partnership banner debuts
Last fall, the wet blankets over at Instagram launched a paid partnership feature, which made it immediately clear which posts were #sponsored. Gevinson did not address the change in her first post after the feature rolled out, which was about trolls.
Crossover spon
One of Gevinson's best posts was a combination sponsored post for West Elm, the Brooklyn Library, and 300 Ashland.
The final spon
Over the weekend, Gevinson shared a photo of a rainbow announcing that she would be leaving 300 Ashland.
Farewell, #ApartmentStories. You will be missed.