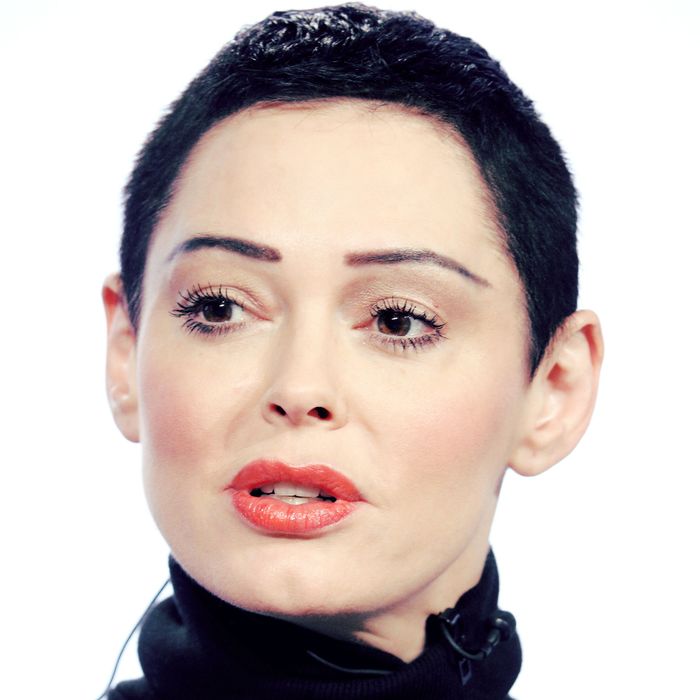 Rose McGowan.
Photo: Frederick M. Brown/2018 Getty Images
Actress Rose McGowan has been indicted on one count of cocaine possession by a grand jury in Virginia. Court documents say the cocaine was found in a wallet that McGowan left behind on a plane. McGowan has said repeatedly that the drugs may have been planted on her, and are not hers.
McGowan told The New Yorker's Ronan Farrow that she lost the wallet while flying to D.C. for the Women's March. The airport found two bags of cocaine inside. "Imagining I'm going into sisterly solidarity, I can think of nothing more opposed to that, energetically, that I would want in my body at that moment," McGowan said at the time. The march occurred soon after McGowan accused Harvey Weinstein of sexual assault.
Her attorney, Jim Hundley, did not comment on the indictment on Monday. However, he wrote to the Virginia court in November that the drugs had time to be planted. "Depending on when and where the wallet was lost, individuals other than Ms. McGowan had access to the wallet for somewhere between approximately 5 hours 40 minutes and more than 11 hours," he said.
Hundley and McGowan had moved to have the charges dismissed, which the judge refused. Her trial will be set later on Tuesday.